CNBC 'Freaking Out'— 'Their Biggest Attractions Have Become Their Biggest Losers,' Report Claims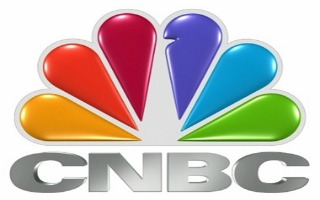 The New York Daily News reports on Monday that NBC's cable business news network's executives are "freaking out" over a large ratings decline in their biggest programs – particularly among key demographics.

RELATED: Could CNBC's Rick Santelli Be Mitt Romney's VP Pick?
The Daily News reports that ratings are down, particularly for CNBC's "marquee shows" like Squawk Box and Closing Bell.
According to Nielsen ratings obtained by Gatecrasher, from April 2011 to April 2012, "Squawk Box" is down 16 percent in total viewers and 29 percent in the important 25-54 demographic bracket that advertisers buy.

On Tuesday, the show drew its lowest numbers of the year in total viewers — 99,000.
Name talent like "Money Honey" Maria Bartiromo and recent hire and author of Too Big To Fail, Andrew Ross Sorkin, have also dropped precipitously. Closing Bell, CNBC's end of trading day wrap up program, "is also seeing its third straight quarter of decline."
From April 2011 to April 2012, the show is down 16 percent in total viewers and 11 percent in the 25-54 demographic.
The most troubling news for CNBC is not merely in the decrease in viewership, but the demographic that Neilson ratings show are fleeing the network. The 25-54-year-old demographic has dropped 6 percent from April 2011 to April 2012, a demo with among the most disposable income that can be leveraged for advertisers.
Even CNBC's Kudlow Report with Larry Kudlow, which airs at 7 p.m., saw its first ratings decline against competition like Fox Business Network's Lou Dobbs Tonight.
However, a CNBC Spokesperson told The Daily News that Neilson tends to under represent CNBC's total viewership because many of the network's key viewers do not watch the channel at their homes.
A CNBC spokesman responds: "The Nielsen measurement is focused on the distant periphery of CNBC's core audience. They don't measure the wealthiest American homes or people who watch CNBC out of home on trading floors or in executive offices, country clubs" or "five star hotels."
Have a tip we should know? tips@mediaite.com