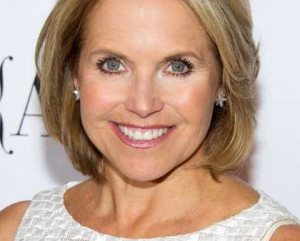 Technically, Katie Couric's out of work this morning. But don't worry, she's going to be just fine. The now former anchor of the CBS Evening News, who wrapped up five years in that role Thursday night, is reportedly close to inking a new contract that with ABC as host of an afternoon talk show. According to a report this morning in the Los Angeles Times, citing "people familiar with the negotiations," Couric's syndicated show would launch in the fall of 2012.
Couric's contract with CBS ends June 6, and the Times notes CBS has the right to match any offer Couric receives before the contract expires:
Disney Chief Executive Robert A. Iger has been "very involved" in the deal, the people said. He has been particularly interested in bringing Couric to ABC, in part, to fill the programming void that will be created by the departure of the queen of daytime TV, Oprah Winfrey. Disney's ABC-owned stations carrry "The Oprah Winfrey Show," which will broadcast its last episode Wednesday.

"Speculation around Katie is exciting, but there is no new deal to announce," said Couric's spokesman, Matthew Hiltzik.

Joining her in the new venture would be Jeff Zucker, former chief executive of NBC Universal, who started working with Couric in the late 1980s when he was a producer with NBC's morning show, "Today." Zucker is credited with building "Today" into a financial and ratings juggernaut, and his and Couric's career trajectories were closely tied for more than a decade.
The Times reports the new Couric show is expected to cost about $40 million a year to produce, with both Couric and Zucker having a financial stake in the show.
Have a tip we should know? tips@mediaite.com