Report: Norwegian Terrorist Anders Breivik Was On Drugs, 'Surprised' He Was Able To Kill So Many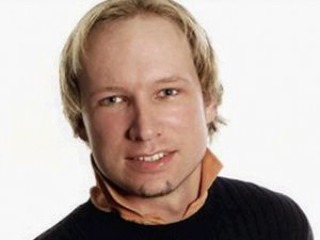 A lawyer for Anders Behring Breivik, the Norwegian man who allegedly detonated a bomb in downtown Oslo and opened fire at a youth camp meeting on the nearby island of Utøya, is speaking out about his client, painting a portrait of a man "surprised" by the carnage he caused.
Breivik's attorney, Geir Lippestad, told those gathered at a news conference that his client is surprised his plan succeeded and that he hadn't expected to reach Utøya and kill 68 people there. Breivik had targeted the Labour Party youth camp, Lippestad explained, because he felt the party had committed "treason" by promoting multiculturalism. Breivik had told a judge earlier that gunning down the party had been necessary to prevent the "colonization" of Norway by Muslims.
Lippestad added that Breivik had been on drugs at the time of the attacks in order to keep himself "strong and awake" and that, while it's too early to determine whether Breivik will enter an insanity plea, he believes his client "may be" mentally ill.
Lippestad also revealed that Breivik is in touch with two terror cells in Norway (a claim which has not been confirmed) and with cells in other countries as well. He believes himself to be "in a war" and "hates democracy."
Judge Judge Kim Heger, who presided over a closed hearing yesterday, said that Breivik revealed he had worked with two cells to organize last week's attacks, although other comments made my Breivik contradict this and point to his having acted alone.
Have a look at a segment on Breivik, courtesy of CNN:

Have a tip we should know? tips@mediaite.com