Retired Admiral Who Criticized Trump Over Security Clearances Quits Pentagon Advisory Board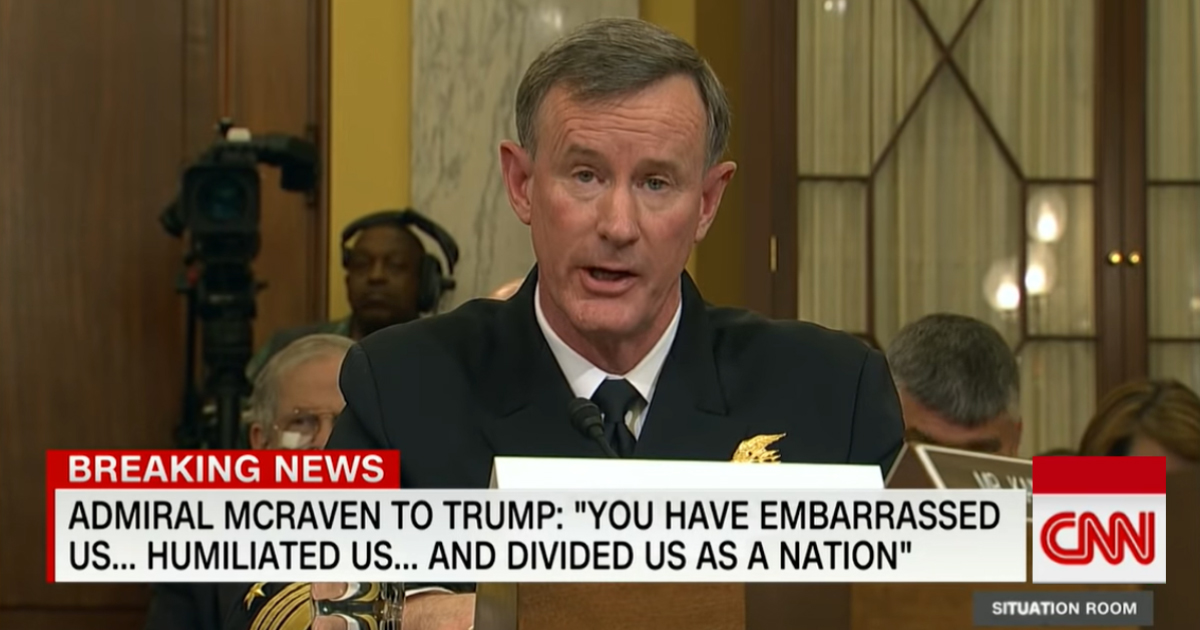 Former Navy Admiral William McRaven, who oversaw the Bin Laden raid, has left his position with the Defense Innovation Board (DIB) after coming out against President Donald Trump's plans to revoke security clearances held by critics.
McRaven, formerly commander of U.S. Joint Special Operations Command, made headlines in August when he wrote a blistering op-ed condemning the President's actions with regard to John Brennan and other Trump critics. "Revoke my security clearance, too," he wrote.
Now Fox News is reporting that last month, just a few days after penning the op-ed, McRaven left a prominent post with the DIB over the incident.
The DIB, on which McRaven served, was created during the Obama administration by then-Defense Secretary Ash Carter. Its members include technology executives and others who are mostly from outside the military, such as Alphabet CEO Eric Schmidt, author and physicist Neil DeGrasse Tyson and journalist Walter Isaacson.
The Fox report cites Lt. Col. Michelle Baldanza, a Pentagon spokeswoman, for the information.
Have a tip we should know? [email protected]