Robert Gibbs Calls for Firings Over 'Excruciatingly Embarrassing' Obamacare Rollout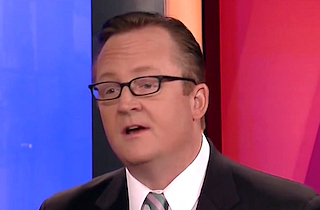 On MSNBC's Now With Alex Wagner Monday afternoon, former White House Press Secretary Robert Gibbs sharply criticized the Obama administration for what he called an "excruciatingly embarrassing" rollout of Obamacare, and said officials needed to be fired over it.
"This is excruciatingly embarrassing for the White House and for the Department of Health and Human Services," Gibbs said. "This was bungled badly. This was not a server problem, just too many people came to the website. This is a website architecture problem."
"I hope they're working day and night to get this done," Gibbs continued. "And when they get it fixed, I hope they fire some people who were in charge of making sure this thing was supposed to work. We knew there were going to be some glitches. But these are glitches that go, quite frankly, way beyond the pale of what should be expected."
RELATED: Kathleen Sebelius: Obamacare 'Glitches' a 'Great Problem to Have'
He noted that the troubled rollout wouldn't doom the program so long as HHS got the websites running soon enough.
"It's not fatal," Gibbs said. "There are still many weeks and days to go before the enrollment period closes at the end of March."
"For the Massachusetts health care rollout, people came, on average, eighteen times to the marketplace website before they signed up for insurance. This is not iTunes: I hear a great album, I'm going to buy it, boom, I buy it, and it's a one-time easy transaction. This is health care. It's very involved. People are going to take their time with it. But if they don't get glitches figured out fast, people aren't going to come back for visits fifteen through eighteen."
Watch the full clip below, via MSNBC:
[h/t TPM]
[Image via screengrab]
——
>> Follow Evan McMurry (@evanmcmurry) on Twitter
Have a tip we should know? tips@mediaite.com