Roger Ailes Did Not Call Fox Control Room To Shut Off Geraldo's Mic During Benghazi Shoutfest (UPDATED)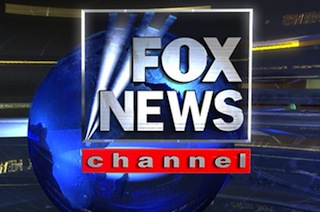 In the New York Times this morning, Brian Stelter has a piece previewing a portion of Jonathan Alter's new book containing an anecdote about Fox News' coverage of the Obama administration in which network chief Roger Ailes allegedly demanded the silencing of a Fox personality's mic. Our own sources say this story is not true.

In his preview of Alter's book, Stelter writes:
A few days before the presidential election last November, Roger Ailes, the chief executive of Fox News, ordered that Geraldo Rivera's microphone be cut off after Mr. Rivera angrily defended the Obama administration against charges levied by others on Fox. So says a forthcoming book about the 2012 campaign by Jonathan Alter, a columnist for Bloomberg View and a contributor to MSNBC, a Fox competitor.
In his book, Alter claims that during a Nov. 2nd, 2012, Fox & Friends segment on the administration's response to the Benghazi attacks, Rivera's accusations that colleague Eric Bolling was lying about the Obama administration became too much for the Fox chief to handle. He alleges that Ailes called down to the Fox control room and demanded Rivera's microphone be shut off.
Mediaite has learned from a Fox News spokesperson that Ailes never called the control room that morning, but rather, Bill Shine (Fox's EVP of Programming) did. Shine did not order Rivera's mic to be cut. Instead his call was to urge the show to move on because the segment had come to its conclusion, as the EVP seemed to believe that two Fox personalities calling each other liars with an escalating tone made for bad morning television and could potentially alienate their audience if it continued.
One has to wonder from where Alter got his anecdote. In the clip itself, viewable here, it does not look like Rivera's mic was ever shut off at any point during the segment. The altercation between Rivera was a contentious one — one that led to a Mediaite post — but it was most certainly an unusual one for morning television. It would make sense that Shine and other brass at Fox would want to move on, given the morning audience's viewing habits.
Later that night, Rivera appeared on Fox again to debate Bill O'Reilly on the same exact subject. If Fox brass was really seeking to squelch Rivera's dissent on Benghazi and not bring attention to his beliefs, the number-one most-watched show on cable news isn't exactly where one would send him.
UPDATE: Rivera added his take to the controversy, via Twitter:
UPDATE II: Alter and others have countered that the video available online cuts off before the mic-cutting incident in question. We have clipped the full segment and embedded it below.
Around 7:20 into the video, long after Rivera has made his dissenting points clear and the argument has seemingly winded down, critics like Alter, et al, believe the audio dips in his microphone. At no point during the segment is Rivera inaudible. This does not at all seem to be the nefarious mic-cutting that others have suggested, nor does it change the fact that Alter erroneously claimed that Ailes made a call to have Rivera silenced. Watch below:
Below is the final 30 seconds of the segment:
— —
>> Follow Andrew Kirell (@AndrewKirell) on Twitter
Editor's note: This post has been edited since its original posting – Jon Nicosia
(h/t:) Andrew Kaczynski

This is an opinion piece. The views expressed in this article are those of just the author.