Rolling Stone's Jann Wenner Reportedly Refused to Accept Editor's Resignation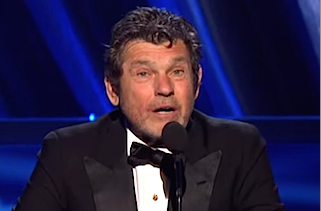 According to a new report from the New York Observer, Sean Woods, the Rolling Stone deputy managing editor who worked with writer Sabrina Rubin Erdely on the now-disputed University of Virginia campus rape feature, offered to resign in the wake of the controversy. But publisher Jann Wenner would not let him.
The Observer's Ken Kurson writes:
According to a source inside Rolling Stone, who insisted on anonymity to preserve an ongoing relationship with the magazine, Sean Woods presented a letter of resignation to founder and publisher Jann S. Wenner. Mr Wenner, said to be furious at the unraveling of what had originally looked like a massive scoop, declined to accept the resignation.

Asked if either Mr. Woods, who edited the story, or Will Dana, the managing editor of Rolling Stone, had offered to resign Mr. Wenner told the Observer that this account was "not true." He declined to go into further detail. A second source confirmed that Mr. Woods had offered to resign.
The anonymous source inside Rolling Stone went on to blame both Rubin Erdely's "terrible" appearance on Hanna Rosin's Slate podcast and Will Dana's "WASPy sense of entitlement" as contributing to the magazine's problematic response.
So far, Woods has only echoed the apologetic editor's note submitted by Dana and has not discussed his alleged attempt at resignation publicly:
In trying to do the the right thing we ended up doing the wrong thing. That's on us, not Jackie.

— sean woods (@SeanWoods12) December 6, 2014
I was also obviously mistaken in a few comments I made publicly on the story and regret the errors.

— sean woods (@SeanWoods12) December 6, 2014
[Photo via screengrab]
— —
>> Follow Matt Wilstein (@TheMattWilstein) on Twitter
Have a tip we should know? tips@mediaite.com