Ronan Farrow's Ex-Producer at NBC News Quits, Accuses Network of 'Killing' Harvey Weinstein Story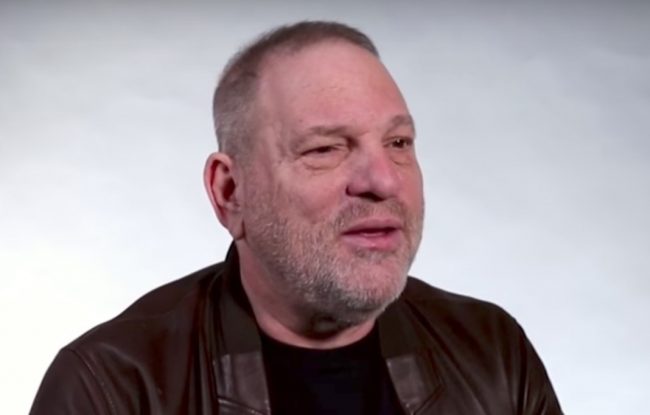 A producer who worked with Ronan Farrow at NBC News resigned earlier this month and spoke out to the New York Times to accuse the network of "killing" their story on disgraced Hollywood mogul Harvey Weinstein.
Rich McHugh — who according to the Daily Beast resigned on August 17 — accused NBC News of stopping Farrow's months' long investigation into sexual misconduct allegations against Weinstein. Farrow eventually left NBC News, taking his bombshell story to the New Yorker. The report went on to win a Pulitzer.
McHugh told the Times that the order to stop reporting the story came from "the very highest levels of NBC." He called NBC's handling of the saga "a massive breach of journalistic integrity."
"Three days before Ronan and I were going to head to L.A. to interview a woman with a credible rape allegation against Harvey Weinstein, I was ordered to stop, not to interview this woman," McHugh said. "And to stand down on the story altogether."
He told the Times he saw that as NBC News "killing the Harvey Weinstein story."
Noah Oppenheim, the president of NBC News, denied McHugh's claims.
"He was never told to stop in the way he's implying," he said.
Oppenheim explained:
"We repeatedly made clear to Ronan and Rich McHugh the standard for publication is we needed at least one credible on-the-record victim or witness of misconduct… And we never met that threshold while Ronan was reporting for us."

"Ronan reached out to us and said: 'I want to get this out now. I have a magazine that's willing to do it. Will you be O.K. if I take the reporting to this magazine?' And we granted him permission to do so."
Read the full report here.
UPDATE 9:45 p.m.: Read McHugh's full statement on his departure from NBC News:
"NBC has some of the finest journalists in the business — this is not about them. This is about the leadership at NBC. At a critical juncture in our reporting on Harvey Weinstein, as we were about to interview a woman with a credible allegation of rape against him, I was told not to do the interview and ordered to stand down, thus effectively killing the story. Those orders came to me from the highest levels of NBC. That was unethical, and a massive breach of journalistic integrity.

"Is there anyone in the journalistic community who actually believes NBC didn't breach its journalistic duty to continue reporting this story? Something else must have been going on. As a journalist for 16 years I do know that when you have a an explosive story you never let it walk out the door. You keep digging for more so you can publish it at your network. NBC owed it to those brave women who spoke to us to get their stories out."
UPDATE: An NBC News spokesperson told Mediaite in a statement:
"The assertion that NBC News tried to kill the Weinstein story while Ronan Farrow was at NBC News, or even more ludicrously, after he left NBC News, is an outright lie."
[image via screengrab]
Have a tip we should know? tips@mediaite.com
Aidan McLaughlin - Editor in Chief