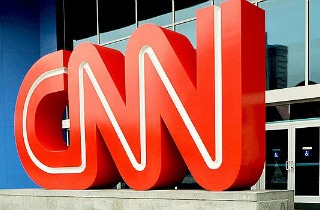 In early December, 2013, CNN's newly inducted president and veteran Today producer Jeff Zucker revealed that he was steering the legacy cable news network away from, well, news, and toward what he called "attitude and take." The rapid evolution of cable news toward personality-driven programming demonstrated, in Zucker's view, broadcasting events alone was no longer a sustainable business model.
More than a year into the Zucker experiment, it is easy to forget that CNN managed to dominate the ratings in that same period of 2013 by covering, you guessed it, the news. CNN beat both Fox and MSNBC on President Obama's second inauguration night and repeated that feat on the night of his second term's first State of the Union address.
But as CNN's "attitude and take" were featured more prominently, viewers began to abandon the network. The most recent and stinging example of this phenomenon was the rapid collapse of Piers Morgan. His three-year-old program was also marked by early ratings successes. But after a series of mass shootings in 2012, Morgan tied his program's fate to those of new federal gun laws. In the wake of December 2012's Newtown massacre, Morgan twice beat his colleagues in the demo. As interest in new gun laws waned nationally, however, Morgan refused to adapt. His coverage of the issue became a crusade. His program, on a near-nightly basis, featured endless debates in which Morgan berated his pro-Second Amendment guests for disagreeing with him.
A quick glance at polling data by spring of 2013 demonstrated to most political analysts that gun control resonated with only a small subset of the American electorate –- which itself is an even smaller subset of cable news viewers. But Morgan never made a course correction. Over the weekend, he admitted that his program –- long rumored to be on the chopping block –- would soon be going off the air.
At the end, he seemed to acknowledge that his popularity mirrored that of gun control legislation. "Look, I am a British guy debating American cultural issues, including guns, which has been very polarizing, and there is no doubt that there are many in the audience who are tired of me banging on about it," Morgan told the New York Times' David Carr.
Morgan mistook his own proclivities for those of his audience. He forgot that he was not merely a news broadcaster but also an entertainer. But he is not alone.
RELATED: Piers Morgan Warns NRA: You Haven't Seen the Last of Me
CNN's new "attitude," across much of that network's programming, is pointedly liberal. Those personalities who make a point of giving their opinions on their programs approach most topics from a liberal perspective.
CNN's Reliable Sources, once a media criticism destination that prided itself on taking on the press for failing to accurately represent both sides of a debate, now champions exclusion over inclusion. On Sunday, host Brian Stelter critiqued NBC's Meet the Press for inviting on Rep. Marsha Blackburn (R-TN) to debate the evidence of anthropogenic global warming and some of the policy proscriptions climate activists claim are necessary to address that problem. "Some stories don't have two sides. Some stories are simply true," Stelter said. "There's no necessity to give equal time to the quote/unquote other side. One of these is climate change." [Watch below, post continues after that]
A panel earlier in the month on CNN's At This Hour ripped into Supreme Court Justice Clarence Thomas for critiquing northeastern liberals as having been less accepting of him than those he grew up with in the Jim Crow South. The panel of guests and hosts alike all tore into Thomas for expressing his politically incorrect recollections about a period and a place that none of the guests experienced themselves.
Virtually every program on CNN last week went on a crusade against rocker Ted Nugent after he made a vile remark about the president. From New Day, to Wolf, to The Situation Room, to OutFront, the entire platform aggressively criticized Nugent in an effort to enforce standards of decorum when criticizing the President of the United States.
It remains to be seen if the network will express similar revulsion when comedian Bill Maher makes good on his promise to support a yet unnamed Democratic congressional candidate in November with money and support. Don't hold your breath. The network's host have not expressed much revulsion over that comedian, an Obama supporter, calling the president "brownie" and "president blackula" on network television.
CNN's observable shift leftward is evident in more than just the above examples. These mildly liberal takes on events has not been a ratings success, and it is not hard to understand why. CNN is apparently racing to compete with the outwardly, admittedly liberal MSNBC – a network which has already sown up the market of liberal viewer. Why would a cable news consumer tune into CNN to get a watered-down version of the pure, uncut stuff that they can get on MSNBC?
There are exceptions to this rule. The network continues to employ excellent reporters who refrain from this practice, including Brianna Keilar and Dana Bash. The network also employs hosts who occasionally dabble in opinion broadcasting, including Jake Tapper, Chris Cuomo, and John Berman, but they make an effort to maintain their credibility on both sides of the aisle by presenting both sides. It's virtually impossible to imagine any of the above personalities declare one side of a raging debate morally and logically defunct. But exceptions which prove the rule are just that and none of them enjoy a presence on CNN's prime time.
Last week, amid violent protests in Venezuela and Ukraine, CNN reporters became the center of that story. CNN crews were assaulted in Venezuela and their English and Spanish-language network had its credentials revoked. On Saturday morning, the government in Ukraine collapsed and average Ukrainians stormed the presidential residence. A hungry news consumer myself, I awoke early to see the latest images from these raging battlefields myself. I eventually found them… on Al Jazeera America.
[Photo via CNN]
— —
> >Follow Noah Rothman (@NoahCRothman) on Twitter
Have a tip we should know? tips@mediaite.com