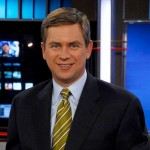 It's hard for me to admit this.  Because I'd like to have a $15 million a year job.  But I think the American Idol producers will get their money's worth after signing Ryan Seacrest to a 3-year contract.
American Idol is one of the only shows I seem to be able to make time for regularly.  I've long said it's a near-perfect reality television creation, and the masses seem to agree.  The ratings have turned Idol into a billion-dollar franchise for Fox Television.  So the negotiations with the stars for contract extensions are less about what their services are worth and more about protecting the franchise at almost any cost.
With auditions getting underway, there's pressure to wrap up contract details for all of the principals.  From the perspective of a devoted viewer, these are the pieces of the puzzle that Fox must re-assemble to keep the audience coming back:
Simon Cowell: Indispensible and he knows it. There's a reason he's talking about a contract extension worth several times as much as what Seacrest settled for.  The show changes dramatically without him.  It's not just the cutting remarks.  It's the fact that the cutting remarks are always right.
Ryan Seacrest: Like any host, Seacrest is worth a lot to Fox simply because he's established.  But he brings two other key assets that increase his value.  One:  the full package of his radio, cable and online buzz.  And two:  he's just a damn good host.  It's an old-fashioned live show and he's remarkably adept at saying the right thing at the right time.
Randy Jackson: I don't see Idol taking a big ratings hit if Randy was ousted in a battle for a bigger contract.  But I do think he consistently adds an informed viewpoint.  And we'd all miss the "dog" routine.
Paula Abdul: She gets wackier every year, but I still think the show would suffer if she left.  This year she seemed particularly uncomfortable delivering what appeared to be rehearsed comments to contestants.  But I'd still like to see her back next year.
Kara DioGuardi: Did the show need a fourth judge?  Of course not.  The introduction of Kara was an insurance policy to keep the contract renewals for the other three in check.  For obvious reasons, Kara is easiest to swap in for Paula.  But I think she could also keep her head above the water stepping in for Randy.  The "Bikini Girl" gag in the May finale scored her some personality points.
With these principles in place, the real key to ongoing success for Idol is to keep delivering the big stars the audience has come to expect.  Unlike many of its talent show competitors, Idol really does find stars who go on to make hit records. One recent misstep has been in casting contestants like Carly Smithson and Joanna Pacitti, who weren't truly new to the record business. Viewers don't like this and neither do I.  Discovering the "diamond in the rough" is the strategy that made Idol a gem in its own right.
So, congratulations to Ryan Seacrest for his big deal to keep the Idol profit machine humming.  I suspect the other contract talks will wrap up soon.  And then we can move on from signing to singing.
TV newsman Pat Kiernan picks his favorite stories from the morning papers each weekday on NY1 News and PatsPapers.com. He's known to VH1 fans as the host of World Series of Pop Culture. Twitter: @patkiernan
Have a tip we should know? tips@mediaite.com