Sam Nunberg Now Pitching Himself For Media Appearances as 'Michael Cohen's Friend'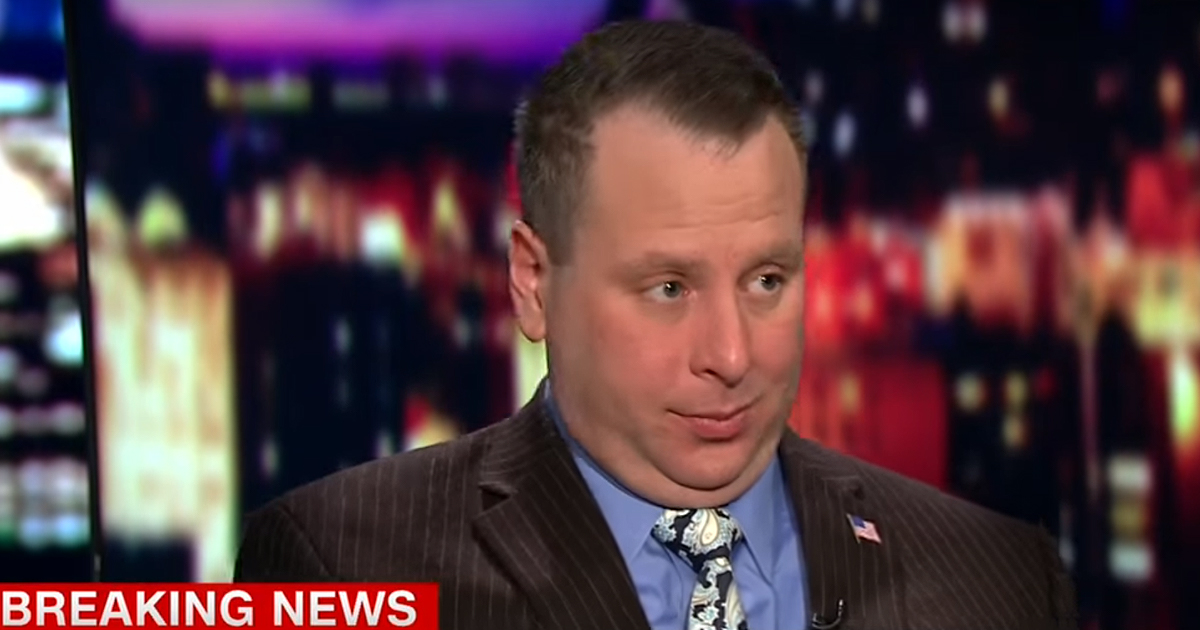 Former Trump campaign aide Sam Nunberg, star of some of the biggest train wreck interviews in recent memory, is looking to get back in the limelight, and he's pitching himself as former Trump attorney Michael Cohen's "friend" to do it.
"Michael Cohen's Friend Tells Mueller 'Put up or Shut up'" is the summary pitch for the email making the rounds from Nunberg's PR rep.
Nunberg has already testified before Special Counsel Robert Mueller's grand jury, the message points out, adding that he "to date is the only one who is willing to go on the record", referring to him again as a "friend and colleague of Michael Cohen."
It says Nunberg believes Americans have a right to know if the FBI is conducting "a personal witch hunt," which is a term his good friend Michael Cohen disavowed just this morning in an interview with ABC.
Here's the full pitch.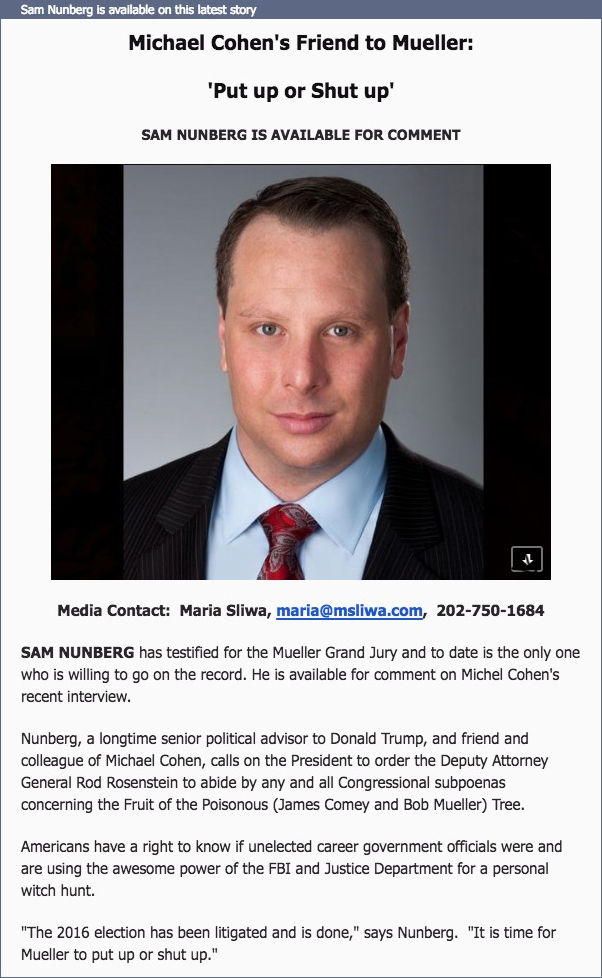 [Featured image via screengrab]
—
Follow Caleb Howe (@CalebHowe) on Twitter
Have a tip we should know? tips@mediaite.com