Sanford Police Deny Report Armed Neo-Nazis Are Patrolling Town In Case Of 'Race Riots'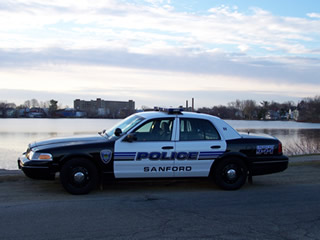 A report surfaced last night from the Miami New Times that the Trayvon Martin saga had attracted an armed band of Neo-Nazis to the Sanford, Florida era "just in case" racial tensions led to violence. After the report widely circulated through the internet, the first comment reportedly from the Sanford police department appeared today in the blog Legal Insurrection, where Professor William Jacobson writes that the police say they have "no indication" of any such activity.

RELATED: Armed Neo-Nazis Patrolling Town Where Trayvon Martin Was Shot In Case Of Race Riot
After following the online trail left by the Miami New Times article and explaining the core details of it– a Neo-Nazi group claiming to take up shop in Sanford to be prepared in case of a "race riot"– Jacobson argued that he found it strange and decided to go to the source– the Sanford PD. Jacobson's exchange with the Sanford police, as he reported it:
My initial e-mail (which included an embedded link to the Memeorandum thread):

"There are a number of reports in the media that Neo-Nazis are conducting armed patrols in Sanford. Can you confirm or deny whether this is true, and provide any information you have on the subject? If someone is able to get back to me as soon as possible (and before Monday) that would be appreciated, since such rumors are spreading."

Response from Sanford Joint Information Center:

"At this time the City of Sanford has not confirmed the presence of Neo-Nazis groups."

My follow up:

"You say "not confirmed." Is there any indication of such patrols that the Department is aware of?"

Further Response from Sanford Joint Information Center:

"We have no indication of any such patrols at this point in Sanford. The only large gathering was the children and their parents at the Easter egg hunt."
Jacobson is the only one to have statement from the police, and given the holiday weekend, chances are no new information will surface until Monday. In any case, the Miami New Times seem to have some explaining to do about their reporting if, indeed, the Sanford Police has no indication that their report.
Have a tip we should know? tips@mediaite.com