Christopher: Santorum Remembers Mandela by Comparing Obamacare to Apartheid on O'Reilly Factor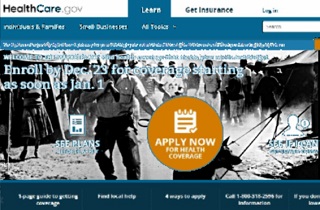 The death of Nelson Mandela, while not unexpected, shook a grieving world on Thursday, and on Fox News' The O'Reilly Factor, host Bill O'Reilly and guest former Sen. Rick Santorum found a rather unique way to honor the late civil rights hero: O'Reilly called him a "communist" (a charge leveled against Mandela by the white Apartheid government, but which he denied) and Santorum compared Obamacare to Apartheid, the system of white supremacist rule that Mandela devoted his life, and 27 years in prison, to ending.
While Mandela's death was covered heavily on O'Reilly's cable news competition, the Factor host didn't mention the late civil rights icon until 23 minutes into the show, and even then, it was to introduce Mandela as an object lesson in how to beat Hillary Clinton. "Ideology has to really leave the building next year and in 2016, or you are going to have President Hillary Clinton," O'Reilly said to Santorum, adding "Nelson Mandela just died. I don't know whether you are aware."
"I was, yeah," Santorum replied.
"He was a communist, this man. He was a communist, all right?" O'Reilly said, repeating a charge leveled against Mandela by the Apartheid government; a charge, as noted earlier, he denied.
"But he was a great man," O'Reilly continued, later adding, "But he was a communist, but I would never attack Nelson Mandela," finally asking Santorum: "Why can't you guys in the Republican Party bring that to the the fore?"
Santorum replied that "Nelson Mandela stood up against a great injustice, and was willing to pay a huge price for that, and that's the reason he mourned today, because of that struggle that he performed. You are right, what he was advocating for was not necessarily the right answer, but he was fighting against some great injustice. And I would make the argument that, you know, we have a great injustice going on right now in this country, with an ever-increasing size of government that is taking over and controlling people's lives. And Obamacare is front and center in that."
As ThinkProgress points out, Santorum might have chosen the wrong issue on which to appropriate the memory of Nelson Mandela:
After bringing an end to apartheid rule, Mandela enshrined in the new South African constitution a fundamental right to health care for all citizens, and introduced a government-funded public health care system to help cover those who could not afford the private system already in place. That was the foundation for a new universal health care system the country unveiled two years ago, which is now expanding to cover the entire country by 2026.
Aside from the predictably absurd substance of Santorum's comparison, though, the hours after the death of the first black South African President jut doesn't seem like the time to appropriate any part of his legacy to slag anyone, particularly the first black President of the United States.
That 90-second snippet was the only mention Mandela's death received from O'Reilly.
Here's the clip, from Fox News:
Have a tip we should know? tips@mediaite.com