Sarah Palin Reacts To News That Secret Service Agent In Scandal Was On Her '08 Security Detail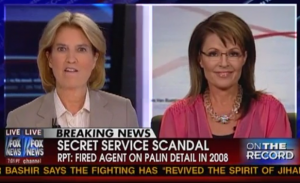 David Randall Chaney was identified as one of the Secret Service agents involved in the scandal with Colombian prostitutes. Turns out, the same agent posted photos of him with Sarah Palin in 2008, commenting that he was "checking her out." Palin responded to the scandal, speaking to Greta Van Susteren. The buck stops with President Obama, she said — and scandals involving the Secret Service and GSA just exemplify how the government is out of control.
"I hope his wife sends him to the doghouse. As long as he's not eating the dog, along with his former boss," Palin said. She went on to say "boys being boys" is not an excuse. "Whether it comes to a budget, to GSA overspends, to the Secret Service scandal, you know, I have had enough of these men being dogs and not being responsible," she said.
This is the photo — via TPM — Chaney posted on Facebook, with the comment, "I was really checking her out, if you know what i mean?" (in response to a friend who joked he was a Palin "stalker"):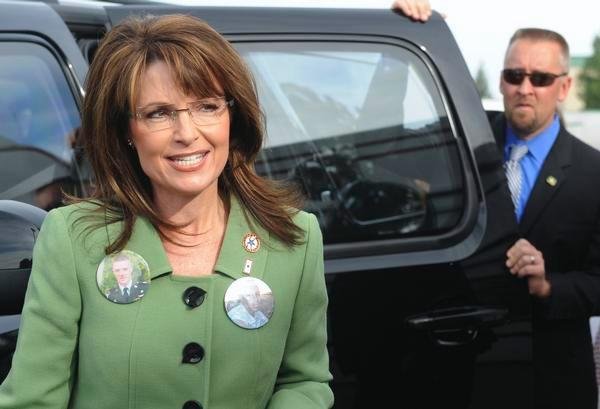 Another one Chaney posted later in 2009: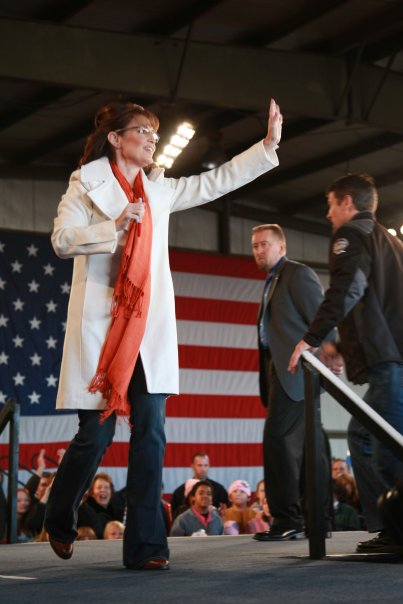 Responding, Palin noted, "It's a symptom of government run amok." The president, she said, is the CEO, basically, and needs to start cracking down on these agencies. She further argued that Obama has poor management skills.
While Van Susteren agreed that "the buck stops with the boss," she refuted some of Palin's comments: "The Secret Service event that happened with regard to you was during the 2008 race when he wasn't even president, in fact, he was running against you. Obviously, there were problems within the Secret Service as far back as then. As for the GSA, at least what I'm hearing, is these parties and wild things go back to the Carter administration."
All the credit and blame for the economy can be attached to Obama, she told Palin — but in this case, it's more about how he reacts to it, not that it happened while he was president.
Take a look, via Fox News:

(Photos via TPM)
Have a tip we should know? tips@mediaite.com