Scott Brown Takes Famous Truck Ad, Replaces Everything Boston with New Hampshire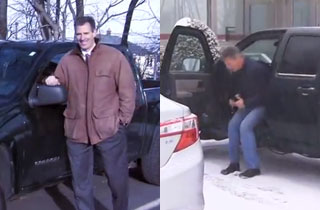 Scott Brown, formerly the Senator of Massachusetts, wants to be the Senator of New Hampshire. He wants to be Senator really badly. On Monday, his campaign will air his first ad in the Granite State — and it looks disconcertingly familiar to anyone from New England.
"Scott Brown has nearly 300,000 miles on this truck," a narrator intones. "Over the last few weeks, it's taken him all over the state of New Hampshire. Listening. Learning. And what he's heard is that people want an America that leads the world again. A health plan that works for New Hampshire. More good jobs. Isn't it time that someone took their side?"
Yeah, remember the pickup truck? It's the same one he drove in the 2010 special election to replace Ted Kennedy. Also, it's virtually the same ad, except with 2010-era commentary about Big Government:
This is my truck, and I've put a lot of miles on it in this campaign. Wherever I go, people tell me they're concerned about the path this country is on. Spending is out of control. Government keeps getting bigger and bigger. It's time for a new direction.
There are two ways to look at this ad. From his perspective, Scott Brown is falling back on his identity as the "Truck Guy," which famously cemented his reputation in Boston as a Man Of The People (unlike his opponent, Red Sox ignoramus Martha Coakley), and could also do the same in New Hampshire.
From our perspective, though, it looks like he took the exact same ad and adapted it for New Hampshire. Literally. Even the shot composition is the same, except the sign for "Town of Framingham" is replaced with a sign for "Mt. Cube Farm Maple Products."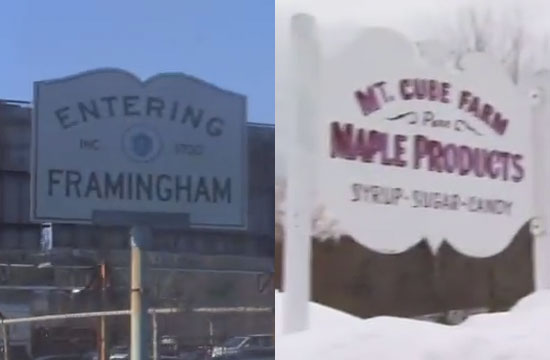 There's also a lot more snow, and men on snowmobiles, because it's New Hampshire and Scott Brown knows that snow is integral to the identity of those Granite Boys. Syrup!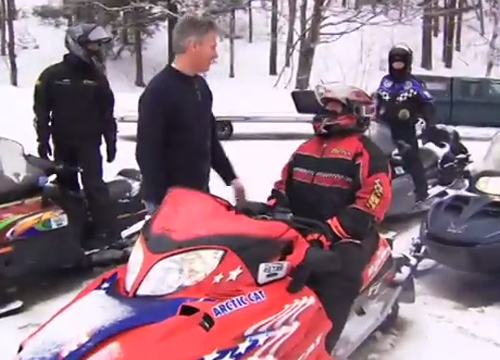 No seriously, this is the political ad version of How I Met Your Dad. We're calling this ad Truck Guy, Pt. II: Electric Carpet-Bagaloo.
[h/t The Boston Globe]
[Image via screenshot]
— —
>> Follow Tina Nguyen (@Tina_Nguyen) on Twitter
Have a tip we should know? tips@mediaite.com