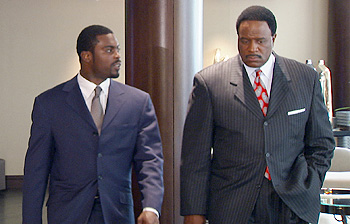 60 Minutes was the #1 program Sunday night and the #2 program of the week, averaging 12.03 million viewers. It saw a 34% bump from the summer average for the show. It was likely helped by a high profile James Brown interview of Michael Vick.
But it was also helped by an exciting PGA Championship, which saw Y.E. Yang edge Tiger Woods in a close battle. That final round was seen by 29 million viewers, up 87% from last year and was the biggest since 2002. As Sean McManus, who is President of both CBS News and Sports, tells Mediaite, Sunday was a success for both departments in conjunction – and was another example of the continued impact of one of the longest running news shows, 60 Minutes.
"It was a great day for us," McManus tells Mediaite. "You always hope for great drama and you hope Tiger is in the hunt. We had both those things. Nobody expected the end result, and it almost made it that much more special and compelling to watch. To have that kind of lead in on a 60 Minutes piece on Michael Vick it turned out to be really good for CBS News and CBS Sports."
McManus says the success is symptomatic of what is a regular occurrance at CBS: "On big events, whether it's a big interview or a big sports telecast, the hope is that the team steps up at the highest profile time. [60 Executive Producer] Jeff Fager, [Producer] Michael Radutzky and JB [James Brown] really distinguished themselves in a situation that's not as easy as you think…I was proud of the whole team yesterday."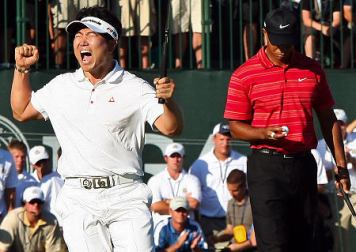 McManus said JB landed the big "get" with hard work, convincing Vick and his team to agree to the interview and even visiting the NFL star in prison. It is this way he was able to conduct the interview in the prime location of 60 Minutes – since he is a CBS Sports, but not CBS News, employee. "CBS News is very much a meritocracy. If you bring in the big story, you're the person who is going to do that story. JB worked his tail off and got the story," said McManus. "If you have a good enough story and reported it well enough, Jeff will figure out a way to get you on."
McManus described the success of 60 Minutes in general: "Whether it's Sully or Ben Bernanke or President Obama after the election, 60 Minutes has developed into the news magazine that people want to be on if they're important newsmakers."
He also took a bit of a shot at the competition:
60 Minutes hasn't boosted ratings with one single gimmick. It doesn't put on pregnant men and call girls. It has made its bones, and continues to make its bones, with really good hard news reporting. There's obviously a blend of personality stories and human interest stories, but the foundation is really hard news, and that's what we're proudest of.
Sports stories have shown up on the program in several high profile ways, whether with a Roger Clemens exclusive, A-Rod talking to Katie Couric and more. As McManus says, "those stories are much bigger than just sports." And so was Vick.
But with the lead-in of more sports, and a sports moment sure to draw in fans, it is an example of the way the unique situation of McManus leading both departments can bring. "I don't have much of a problem getting a lot of on air promotion in our sports broadcasts," he joked. "Professionally, it's very satisfying to be associated with two brands like CBS News and CBS Sports. I generally keep both separate, except when they're connected like this weekend."
—–
» Follow Steve Krakauer on Twitter
Have a tip we should know? tips@mediaite.com