Sean Spicer Tells Kimmel Press Secretary Job is 'Kill the Messenger' Situation: I 'Expressed What the President Believed'
On Tuesday night, former Press Secretary Sean Spicer sat down with Jimmy Kimmel while promoting his new book The Briefing about his time in the Trump White House.
Spicer began by telling Kimmel that he still speaks to President Donald Trump whenever he receives a call, but that the first time he called was after his first appearance on Kimmel last year and his initial thought was "What did I do wrong?" Instead, the president told him "great job!"
"Is the president the best boss you ever had?" Kimmel asked.
"I've been honored to work for a lot of great people," Spicer dodged the question.
"So no, he's not," Kimmel reacted, causing the audience to burst into laughter.
Spicer recovered by saying his wife "is the best boss" he has ever worked for.
Kimmel asked the former Trump official whether the president ever made him cry or if he "tweets from the toilet," to which he responded "no" and "I don't know" respectively.
Spicer was then pressed about the lack of truthful statements he had made on behalf of the president.
"I think there were times when I went out and expressed what the president believed or a view that he had that the people didn't agree with or they were saying that was not true," Spicer explained. "and would blame me for the fact that I was communicating a view or belief that he had."
"You felt that it was a 'kill the messenger' type situation?" Kimmel followed.
"In many cases," Spicer answered.
Kimmel then pivoted to Spicer's letter of resignation, which he noted was written in May but he didn't resign until July.
"Why did you write it in May?" Kimmel asked.
"I talk about this in the book that I had become the story too often," Spicer said. "And that's not a good place for a spokesperson to be. You're not supposed to be talking or defending yourself. You're supposed to be communicating on behalf of the person or the institution that you represent. And I knew it wasn't getting better. And I wanted to make sure that I was ready because at some point, I knew that the end was coming and it was coming sooner rather than later."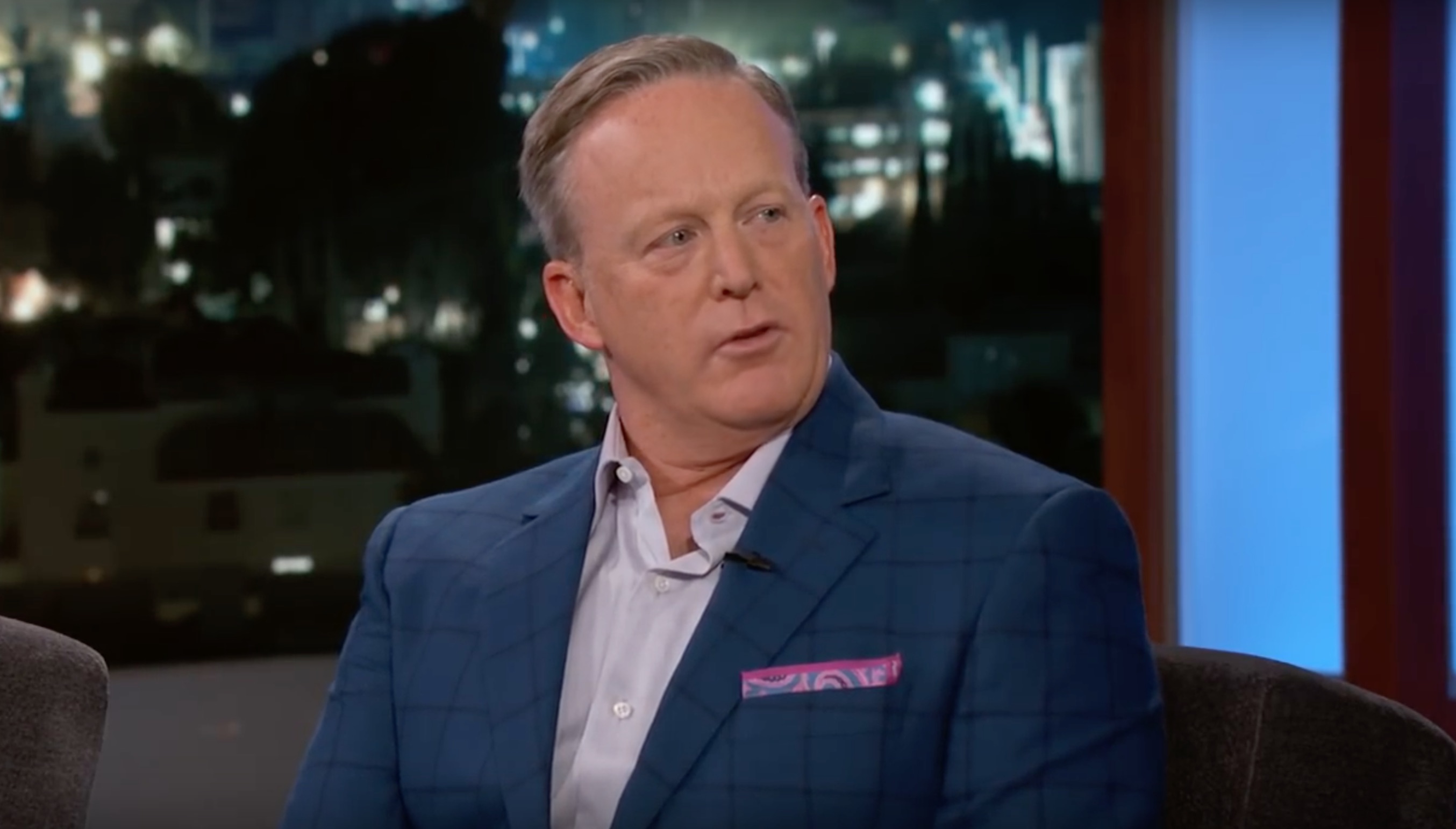 Watch the clip above, via ABC.
Have a tip we should know? tips@mediaite.com