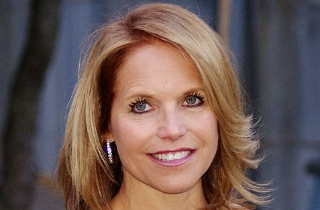 After Katie Couric apologized after her documentary Under the Gun was discovered to have deceptively edited remarks from pro-gun activists, a number of sources reached out to the Washington Free Beacon alleging that a second documentary produced by Couric contains deceptive edits as well.
The 2014 documentary Fed Up was also a collaboration between Couric and director Stephanie Soechtig. At one point, the documentary on the food industry and obesity uses a similar stylistic technique as Under the Gun; an interview subject is rendered speechless by a question and the camera remains on him in silence before the film continues.
Watch below, via Washington Free Beacon.
But the interview subject in question, Dr. David Allison, says the film did not fairly represent his answer. He claims that he was told by Couric that at any time during the interview, he could pause to gather his thoughts. He also says he was thrown by Couric's insistence that he explain science using only layman's terms, and that's why he had to pause.
"Of course I gave an answer," he told the Free Beacon. "I gave an answer to every question she asked me in a 90-minute interview that was a barrage of questions. And out of a 90-minute interview she chose to show the approximately 10 seconds when I paused and said, 'Let me collect my thoughts.'"
Two anonymous sources also say another segment of the film was deceptively edited. While Soechtig interviews an food industry advocate, she can be heard off-camera pressing, "It feels like you're avoiding the question." But according to "industry sources," that soundbite actually came from another part of the interview and was edited in for maximum effect.
Unlike in the Under the Gun case, neither Allison nor the industry sources have the elusive smoking gun: audio or video proving definitively that edits were made. For now, it's their word against Couric's.
Watch the exchange above, via Washington Free Beacon.
[Image via screengrab]
——
>>Follow Alex Griswold (@HashtagGriswold) on Twitter
Have a tip we should know? tips@mediaite.com