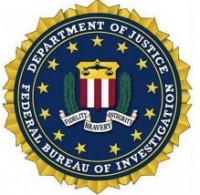 A CNN report looking into the extra-curricular activities of FBI employees reveals that they're about as wildly unproductive as most other people while at work – only to degrees considered illegal, not to mention highly unethical. Among the infractions discovered by CNN include an FBI employee pleasuring himself to porn while at the office, another using a government database to keep abreast of his favorite exotic dancers, and an FBI agent who blackmailed a former girlfriend who happened to be a reporter by threatening to release a sex tape the two had made. Other examples of misconduct included the stalking of one employee by another, sex with a source in an FBI vehicle, lying on T&A records, DUI (and attempting to punch a hospital nurse), sleeping on the job, drug use, misuse of government credit cards, and more.
One of the more notable infractions was, of course, that sex tape threat. A (now former) FBI agent discovered that his reporter girlfriend had viewed sensitive material he had left in their hotel room. When the two broke up, the agent threatened to reveal the sex tape the two had made. (Lesson: Never make a sex tape. Especially with the kind of walking feminine cleansing product who also uses his FBI credentials to gain entry into nightclubs.)
The agent in question resigned when it became clear he was up for "dismissal." You can read about him and the rest of the FBI employees in question by perusing the FBI documents obtained by CNN. It makes for excellent bathroom reading, plus it's kind of cool to remember the exact moment you completely lose faith in humanity.
FBI officials told CNN that, while the vast majority of of their employees are "good," whenever someone does happen to go against the rules, they certainly "answer for it." CNN, however, breaks down just what "answering for it" means:
— An employee had "a sexual relationship with a source" over seven months. The punishment was a 40-day suspension.

— The supervisor who viewed "pornographic movies in the office while sexually satisfying himself" during work hours received a 35-day suspension.

— The employee in a "leadership position" who misused a "government database to conduct name checks on two friends who were foreign nationals employed as exotic dancers" and "brought the two friends into FBI space after-hours without proper authorization" received a 23-day suspension. The same employee had been previously suspended for misusing a government database.

— An employee who was drunk "exploited his FBI employment at a strip club," falsely claiming he was "conducting an official investigation." His punishment was a 30-day suspension.

— And an employee conducted "unauthorized searches on FBI databases" for "information on public celebrities the employee thought were 'hot'" received a 30-day suspension.
That slap on the wrist kind of stings, doesn't it? Ouch.
Have a tip we should know? tips@mediaite.com