Six-Year-Old Boy Suspended From School After Pointing Finger Like Gun, Saying 'Pow'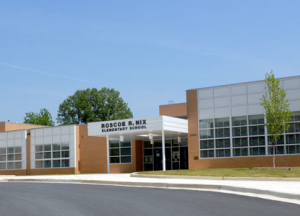 A six-year-old boy from Maryland was suspended from school after he apparently made a gun gesture with his hand and said "pow." His family's attorney filed an appeal to expunge his record of the incident, which school officials said was a threat "to shoot a student."
He was suspended for one day on Dec. 21 Roscoe Nix Elementary School in Silver Spring, about a week after the shooting at Sandy Hook Elementary School in Newtown, Conn.
Attorney Robin Ficker described the boy as soft-spoken, and said "he had no intention to shoot anyone." He's "skinny and meek. In his words, he was playing," Ficker said, according to the Washington Post.
Per their report:
Responding to questions from the family's attorney, school officials later offered more detail, responding in a letter that an assistant principal had warned one parent that the child's behavior could lead to a suspension. At school, a counselor "had an extended conversation" with the child to emphasize "the inappropriateness of using objects to make shooting gestures," and an assistant principal had talked to the boy about the "seriousness" of the issue, the letter said.

"Yet, after the meeting with the counselor and assistant principal, [the boy] chose to point his finger at a female classmate and say 'Pow,' " wrote Judith S. Bresler, the school system's attorney.
"They took the worst possible interpretation of this little child's actions, and five years from now, if he gets into a tussle, they're going to look back and say, 'This is one bad little kid,' " Ficker said.
Watch the report from ABC7 below:
Have a tip we should know? [email protected]