Source Close To Mad Men Negotiations Says Show Will Return In 2012 – With Or Without Matt Weiner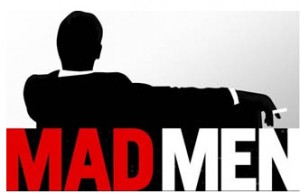 A source familiar with the ongoing (and much buzzed-about) negotiations regarding AMC's Mad Men has cleared up some widely-circulated misinformation regarding the show's future plans and impending return.
Despite other reports painting the show's return as being somewhat up in the air, our source confirms that the show will definitely return in 2012 – with or without the show's creator, producer and head writer Matt Weiner. Weiner, whose contract expired at the end of the show's fourth season, has apparently taken issue with his base paycheck of 30 million dollars in what is being described by some (clearly not on Weiner's side) as his "Charlie Sheen" moment. (You'll recall that Sheen recently alienated The Powers That Be at his CBS show, Two and a Half Men, to the point that he was fired from the series.) The New York Times notes that Weiner has also taken issue with proposed cuts to the show in order to allow more time for commercials.
A source familiar with AMC's position drives home that there is something "ironic, and even tragic, about Weiner's decision to air out his complaints about advertising to the media. Is he under some misunderstanding about where his $30 million comes from?"
There is also no mandate in place requiring the dismissal of two actors, as previously reported by various outlets. The issue at hand, rather, is that the show would rather not pay actors for a full season when they only appear and have lines in a few episodes. This, obviously, does not impact the show's major players. (Translation: Don Draper will still be around. Ladies. And assorted gents.)
Furthermore, while the show's commercial load is said to be increasing from 12 minutes to 14, it will be on par with that of other AMC series and remains well below the industry standard.
Have a tip we should know? tips@mediaite.com