South Park Video Game Makes You Select Level of Difficulty… When Choosing Your Character's Skin Color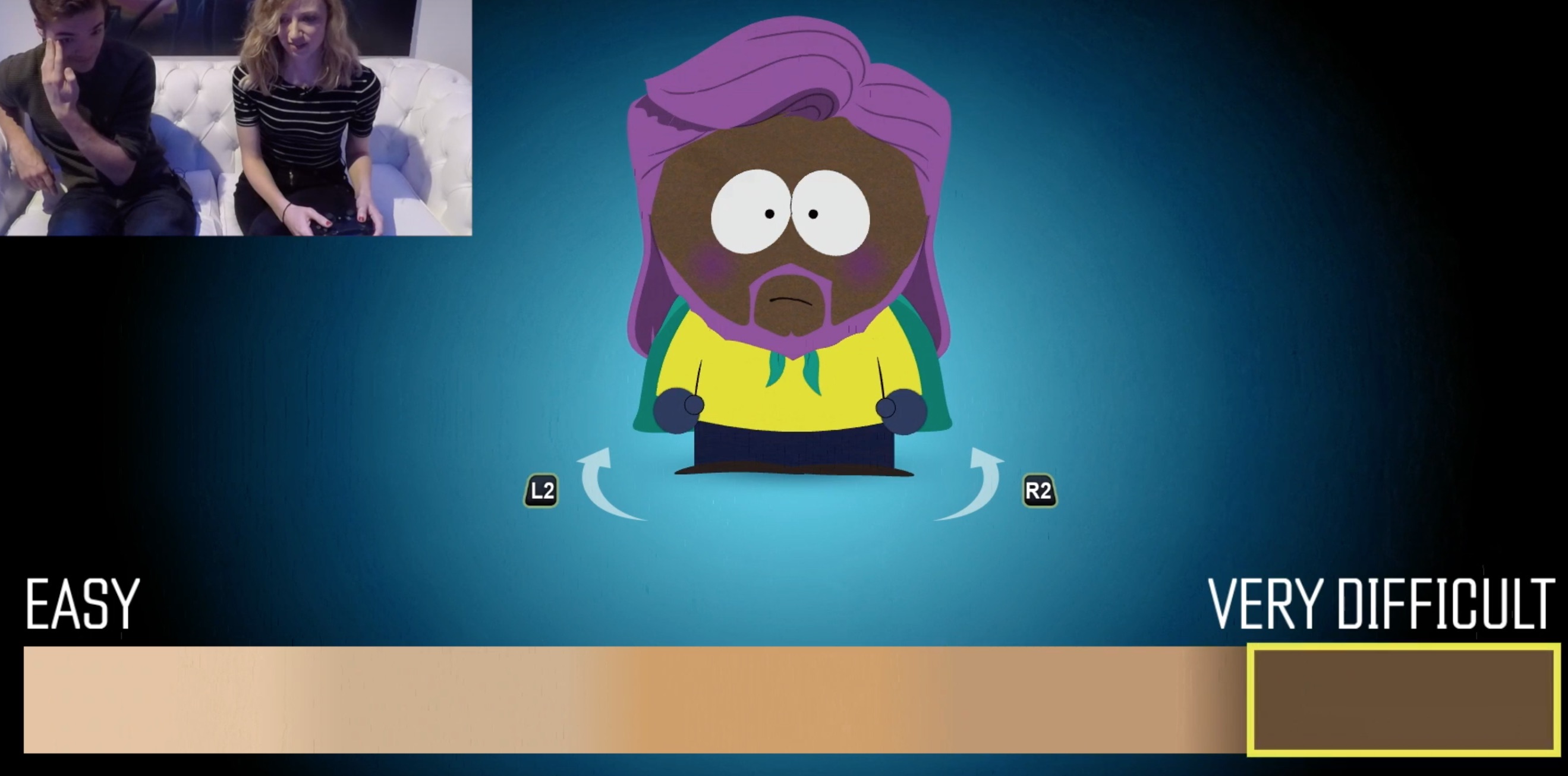 South Park has been providing rich satire and social commentary for two decades on television and they're now doing the same in the form of video games.
In the upcoming video game, humorously titled South Park: "The Fractured But Whole," the player gets to create their own character. You get choose everything, from hair, makeup, clothes, to facial hair.
However, in order to choose the level of difficulty, you must choose a skin color on a sliding scale, from white ( which is "easy") to black (which is "very difficult").
While contemplating on which skin color to choose, the voice of character Eric Cartman tells the player, "Don't worry, this doesn't affect combat, just every other aspect of your life."
The game's developers told Eurogamer that whichever skin color you choose determines how other characters speak to you and how much money you receive.
The video game is available October 17.
Watch the gameplay above, including the cringeworthy moment when the players choose their difficulty level, via Eurogamer.
Have a tip we should know? tips@mediaite.com