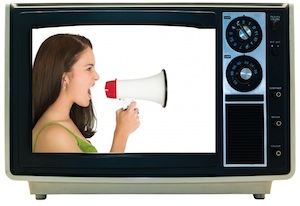 January's in the books, and the number-crunchers at the cable news networks clearly spent hours poring over rows and rows of ratings results, all in search of uncovering happy nuggets of information and positive storylines. Or, they were Fox News Channel, and they simply used the ratings report to light a cigar.
So, what's the headline for the month of January? Depends on who you talk to.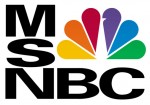 MSNBC's Headline: MSNBC BEATS CNN IN TOTAL DAY FOR SEVENTH CONSECUTIVE MONTH.
Their takeaway? The network argues that its primetime programs, including The Last Word, The Rachel Maddow Show and The Ed Show all beat their CNN timeslot rivals during the first post-Olbermann week of January.
What's not being said? This was a battle for second place, with Fox News finishing first. MSNBC, for instance, brags about Morning Joe defeating CNN's American Morning "for the 11th consecutive month," but makes no mention of Fox's Fox and Friends or even HLN's Morning Express with Robin Meade, which edged Morning Joe among viewers 25-54.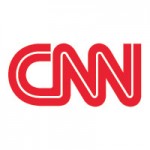 CNN's Headline: CNN PRIMETIME GROWS COMPARED TO 4TH QUARTER AVERAGE; SURPASSES MSNBC DURING DAYTIME
Their takeaway? CNN points to growth in primetime since the debut of Piers Morgan Tonight, which boosted ratings in the 9 p.m. hour–up fifty percent from the Fourth Quarter 2010.
What's not being said? Piers Morgan has increased ratings for CNN, but the show's had an uneven start, in large part dependent on the drawing power of the guest. PMT outperformed MSNBC's Rachel Maddow among younger viewers (18-49), but for the month of January, Rachel Maddow remained in second place and even beat the first two weeks of Piers Morgan Tonight among viewers 25-54.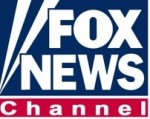 Fox News' Headline (Our Best Guess): FOX NEWS BORED WITH COMPETITION, NOW GUNNING FOR NETWORKS.
Their (theoretical) takeaway: Fox News remains the most powerful name in cable news, winning all key matchups in terms of total viewers and viewers 25-54. The network is so strong, its primetime programming even beats some network dramas and comedies, like ABC's Desperate Housewives.
What's not being said? While Fox remains a solid number one, some of its star performers have started to display uncharacteristic weakness. Glenn Beck, long a powerhouse at Fox, saw a serious drop of 39 percent from January 2010 among total viewers and 48 percent among viewers 25-54.
Have a tip we should know? tips@mediaite.com