Stephen Moore Equates Roy Moore's Child Molestation Allegations to Doug Jones' Abortion Stance
On Monday night, Stephen Moore shared his rationale in viewing Senate Alabama candidates Roy Moore and Doug Jones as morally equal.
When asked if the political agenda is enough for voters to "see past" Moore's allegations of assault and child molestation, the former economic advisor to the Trump campaign told CNN's John Berman that he thought that he thought the judge was "kind of a creep" but agreed with the White House in letting the people of Alabama decide for themselves as to who to vote for.
"This election almost is a jury of his peers," he elaborated, "to indicate whether the people of Alabama want this man to represent them."
He then went on to say that the Democrat in the race is "no saint either."
"The Democratic candidate is for partial birth abortion in a state that's highly Christian and Catholic," Moore continued. "So there's no moral high ground here between the two candidates."
"Except one is an alleged child molester," Berman pushed back.
"Yeah," Moore responded, "and the other one is for partial birth abortion, which a lot of people in Alabama think can amount to murder."
Berman insisted that most people would consider that a "political issue."
Moore went on to say that if he lived in Alabama he "wouldn't vote for either of them."
By the way, in case you missed it, here's how Washington Post reporter Philip Bump reacted to Moore's remarks.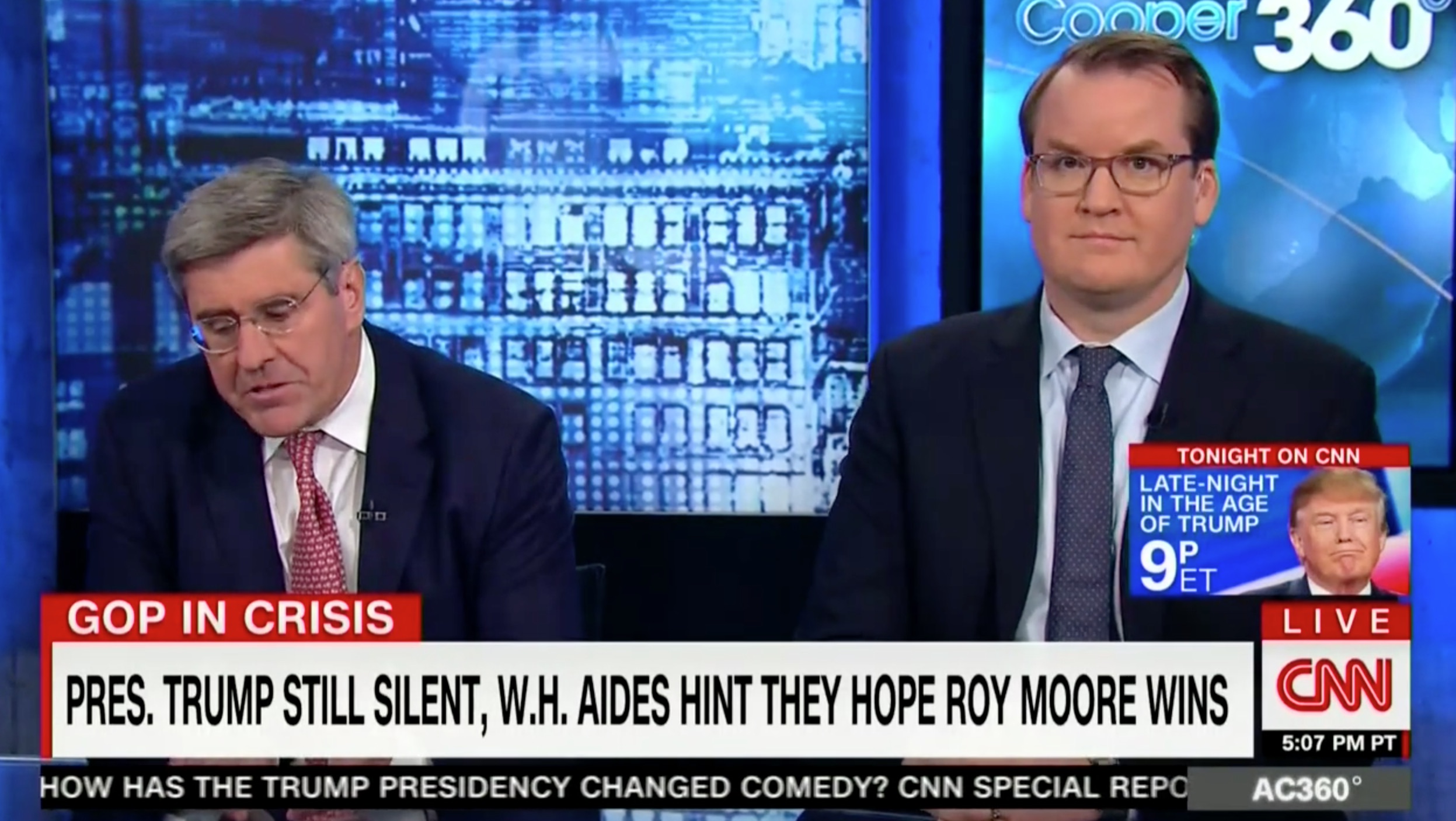 That face says it all.
Watch the clip above via CNN.
[image via screengrab]
Have a tip we should know? [email protected]