Study Finds Cable Networks Are Asking Twice As Many Men To Comment On Birth Control As Women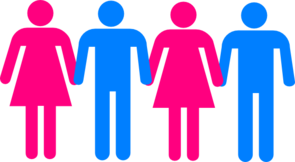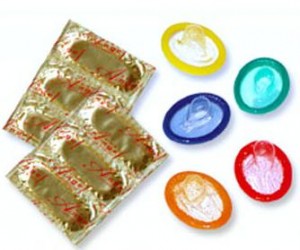 Even with President Obama settling on a compromise for the birth control mandate, the issue remains a highly charged one, and no doubt it will be the topic du jour on every Sunday morning talk show this weekend. The media has been covering the mandate and issues it raises about women's health coverage and religious liberty, but a new study finds that the majority of commentators that have been on the cable networks speaking out on the controversy involving women's health have been men.
RELATED: President Obama's Deputy Campaign Director Says 98% Of Catholic Women Have Taken Birth Control Pill
ThinkProgress monitored how CNN, MSNBC, Fox News, and Fox Business News were covering the story, and they found results suggesting "an issue that most directly affects women" "has been driven mostly by men."
From Monday through Thursday evening, the leading cable news channels – Fox, Fox Business, MSNBC, and CNN – invited almost twice as many men as women onto their shows to discuss contraceptive coverage.

Out of a total of 146 guests who discussed contraception, the cables invited 91 men compared to 55 women as commentators. In other words, males comprised 62 percent of the total guests who commented on contraception. Fox was the most gender stratified network – on the Business network, 10 of 11 guests were male; on the News side, male pundits took up 65 percent of the guest lineup (28 men vs. 15 women). Sixty percent of MSNBC's lineup was male (44 men vs. 31 women). And while CNN was more evenly balanced, it was still slightly tilted in favor of male perspectives (9 men vs. 8 women).
RELATED: Joe Scarborough Calls Out Sam Stein: 'Don't Suggest You're The Only One Who Gives A Damn About Women's Health'
The study did not take into account hosts of cable news programs, like Rachel Maddow or Sean Hannity, but they conclude that the networks should be having on more female voices and should "be more cognizant of gender sensitivities going forward."
h/t ThinkProgress
Have a tip we should know? tips@mediaite.com
Josh Feldman - Senior Editor