Susan Rice: NSA Officials Didn't Lie, They 'Inadvertently Made False Representations'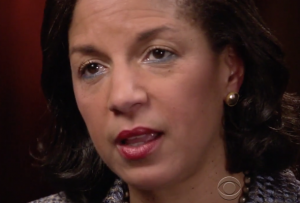 National Security Advisor Susan Rice appeared on Sunday night's 60 Minutes with Lesley Stahl, and one of the issues she addressed was the continued fallout from the Edward Snowden NSA leaks. Rice argued that NSA officials didn't lie about intel dragnets, they just "inadvertently made false representations." This statement comes as House Republicans are demanding a criminal probe for Director of National Intelligence James Clapper for his flat-out denial in March, three months before the Snowden leaks began, that the NSA collects data on hundreds of millions of Americans (a denial that Clapper later categorized as the "least untruthful" answer he could have provided).
RELATED: Reliable Sources Panel Knocks 60 Minutes: 'Who Deputized CBS' to Tell NSA's Side of the Story?
After expressing the opinion that Snowden should "be sent back" to the U.S. and "face justice," Rice faced Stahl's questioning about whether NSA officials have lied to Congress or not. Here's the exchange:
STAHL: "Officials in the intelligence community have actually been untruthful both to the American public in hearings, in Congress, and to the FISA court."

RICE: "There have been cases where they have inadvertently made false representations, and they themselves have discovered it and corrected it."
Rice also asserted that NSA surveillance has been worth is and "the fact that we have not had a successful attack on our homeland since 9/11 should not be diminished."
The segment elicited some criticism (though not as much as last week's NSA puff piece) on Twitter, including from Glenn Greenwald and actor John Cusack.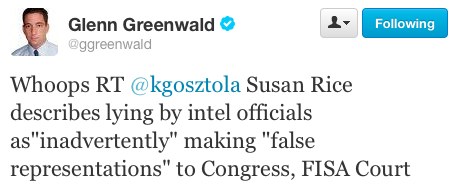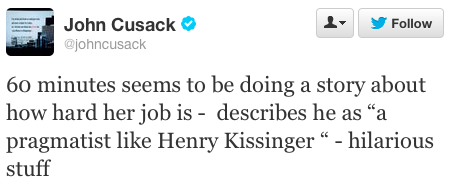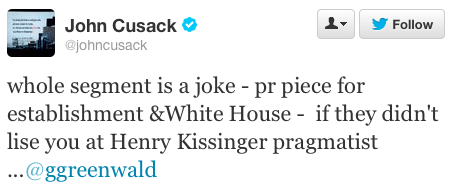 Watch the video below, via CBS:
[photo via screengrab]
— —
Follow Josh Feldman on Twitter: @feldmaniac
Have a tip we should know? [email protected]
Josh Feldman - Senior Editor