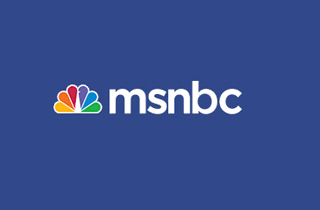 Comcast's upcoming shareholders meeting in Philadelphia may see a bit of a disruption. A Tea Party group has sent out 60,000 invitations in an effort to plan a protest at the meeting, specifically expressing dissatisfaction with the conglomerate's forward-leaning cable network MSNBC, according to The Hollywood Reporter.
As the report notes, Comcast CEO Brian Roberts is scheduled to meet with investors on May 15 at the Kimmel Center for the Performing Arts Perelman Theater. The protestors plan to accuse him "of engaging in liberal propaganda instead of news at MSNBC." Currently, the effort appears to be in "Stage 1" — as 60,000 invitations have gone out to Tea Partiers in the area.
"The news programs at NBC and MSNBC, run by Comcast CEO Brian Roberts, reflect total agreement with the Obama agenda," reads the email, which comes from FreedomWorks, one of the nation's leading tea-party groups. "These 'news' organizations even adopted the Obama re-election campaign's 'Forward' slogan. Is this what Comcast subscribers and American voters need?"
Tom and Deneen Borelli (the latter is a Fox News contributor) are said to be among the organizers. They "have a habit of showing up at shareholders meetings for a variety of companies they own stock in and asking CEOs pointed questions relating to their commitment to free markets and capitalism," THR explained.
The invitations that went out specifically including a jab at MSNBC host Melissa Harris-Perry, who recently triggered controversy with a promo for the network in which she spoke about children belonging to communities.
"If you've been waiting to tell MSNBC boss Brian Roberts, that the government doesn't own your kids, like they claimed in a recent commercial," it says, "now is your chance!"
Read the full report here.
Have a tip we should know? tips@mediaite.com