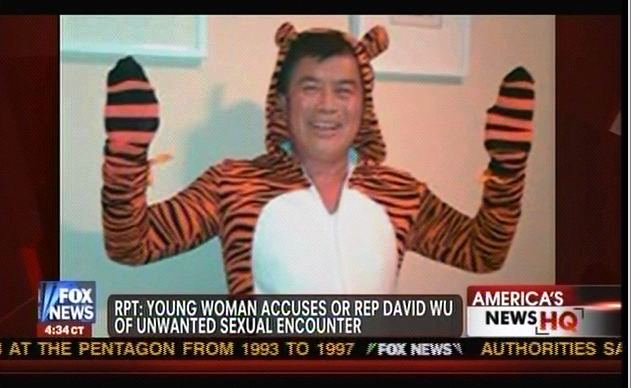 Oregon Congressman David Wu is facing an accusation from a teenage woman of engaging her in an "unwanted sexual encounter" last November. The teen was described by Fox News as a "daughter of a longtime Wu friend and campaign donor," who had refrained from accusing him previously because she believed she did not have sufficient evidence.
The news was broken by the Portland Oregonian, which reported the girl left a voicemail on the Congressman's account. The Washington Post explains:
The woman, whom the Portland Oregonian did not name, reportedly left a distraught voicemail accusing Wu of aggressive sexual behavior last fall.

The Oregonian, citing anonymous sources in the Congressman's office, said Wu has acknowledged a sexual encounter with the woman but denied that it was unwanted.

In a statement late Friday, Wu did not directly address his own actions in the matter.

"This is very serious, and I have absolutely no desire to bring unwanted publicity, attention, or stress to a young woman and her family," Wu said.
Fox News also reports that Rep. Wu may not deny the encounter– only whether it was consensual. Rep. Wu has also been questioned in the past for erratic behavior and sending inappropriate emails to his staff, like one including the photo of him in a tiger suit shown above. He has openly admitted to mental health issues and been counseled and encouraged by those close to him to seek medical help in the past. No word on whether he will face any legal action, but the Post has reported that Rep. Wu, a Democrat, has discussed the issue with House Minority Leader Nancy Pelosi.
The Fox News report on Rep. Wu's woes below:

Have a tip we should know? tips@mediaite.com