In case you forgot, we'll refresh your memory. The night President Donald Trump was inaugurated, there was a boy involved in starting a small fire outside the Deploraball. When asked about it, he confirmed that yes, he was in fact involved in the fire and even clarified his first name. Then, he said to a Fox News reporter, "Screw our President!"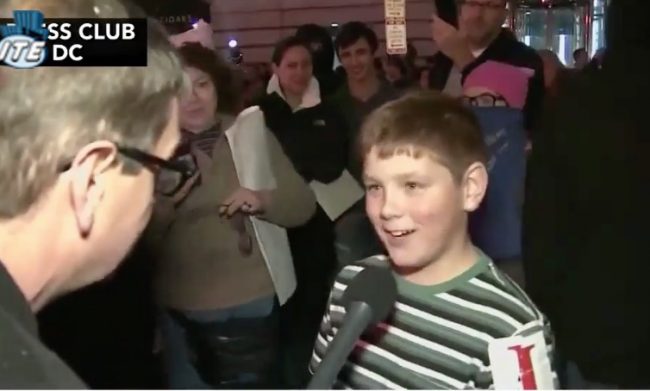 Well, it appears we can now identify the boy as Drew Carey's son. TMZ reported today that his name is Connor, and he's 11 years old.
According to the report, Connor "regretted his choice of words" following the incident. Carey and Connor's mother were reportedly none too pleased, either.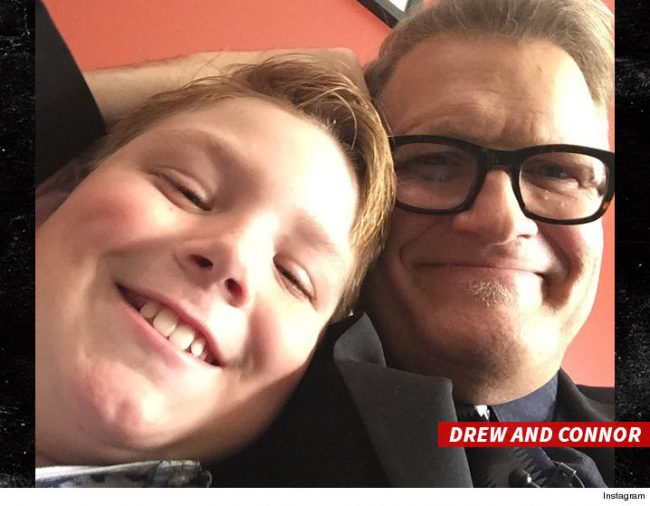 — —
UPDATE 11:54PM: An earlier version of this piece stated that Drew Carey confirmed the report. He has not. In the past, he has confirmed that he does have a son named Connor.
[image via screen grab/TMZ]
Have a tip we should know? [email protected]