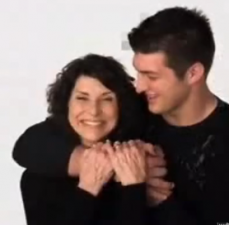 Uncontroversial, that is, in terms of what is shown and what is literally said. When it comes to coded language, connotation and sponsorship, though, the ad is exactly the spark plug it promised to be. The Tebow Story is, of course, the work of Focus on the Family, the controversial evangelical nonprofit, and comes along with the tag line "Celebrate Family, Celebrate Life™." The intentions are clear to anyone paying attention, but the commercial itself is beyond tame. The spot never mentions abortion or public policy at all – on screen, it's just sweet family goodness.
UPDATE: This is the first of a two-part commercial. Perhaps the second, which will air during tonight's game, will be more direct?
In subtle pro-life language, Pam Tebow calls her star college athlete son her "miracle baby," only teasing the complete story and the views which led her to keep a pregnancy despite dire health concerns. "I can remember so many times when I almost lost him," she says in the spot, which then links to the Focus on the Family website for more information.
For more on Mediaite's take on the Tebow commercial, check out Dan Shanoff's "Tebow Super Bowl Ad: On Palin, Influence" and Rachel Sklar's "I Am Disgusted By CBS And Its Homophobic Double-Standard."
Here's the spot as it will run tonight. UPDATE: As it turns out, the commercial is two parts, the first of which is below. The second version will run during the first quarter of the Super Bowl.

Have a tip we should know? tips@mediaite.com