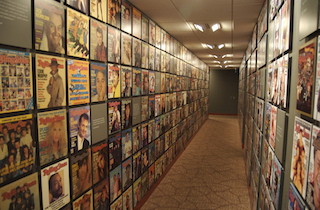 Of all the surprises contained in last night's review of the Rolling Stone's rape story debacle, the one that still has fellow journalists shocked is that none of the writers or editors involved with the story will be fired.
Publisher Jann Wenner confirmed that nobody will be let go and that author Sabrina Erdely will continue to write for the magazine; this despite a review by the Columbia Graduate School of Journalism that found widespread and systemic disregard for basic journalistic practices leading up to the now-retracted story.
"One of the conclusions is that this report, published in Rolling Stone magazine, is punishment enough, embarrassing enough," said an unconvinced Brian Stelter on New Day. "I don't know many people who agree that nobody should be disciplined here."
Huffington Post political reporter Sam Stein warned that the lack of accountability would affect the credibility of future reports on rape, and of the industry in general.
RELATED: Jann Wenner: Subject of Discredited Rolling Stone Article an 'Expert Fabulist'
"Rolling Stone has to understand in some respects that by not holding anyone accountable, by not firing anyone, they're not just damaging their own reputation but the reputation of the industry of journalism," Stein told Morning Joe Monday morning. "People will look at future stories about rape on campus or rape anywhere suspiciously, and will think that reporters get a free pass if they get wrong, because of what Rolling Stone is doing here. It's almost irresponsible for them not to hold anyone accountable."
Media figures sounded off on Twitter Sunday night and Monday morning, expressing literal disbelief at the lack of firings:
So no one gets fired and no policies change? No wonder so few trust us anymore. @gabrielsherman: #RollingStone

— Lisa Myers (@LisaMyers) April 6, 2015
It's also possible Wenner is protecting employees who would be so tarnished by the fallout that they would be unable to secure positions elsewhere:
I am curious to hear from newsroom editors and managers, though: Would you hire anyone involved in this story?

— Andrew Beaujon (@abeaujon) April 6, 2015
[Image via The Buried Life]
——
>> Follow Evan McMurry (@evanmcmurry) on Twitter
Have a tip we should know? tips@mediaite.com