The Electoral College Made History Yesterday, But Not in the Way You Thought It Would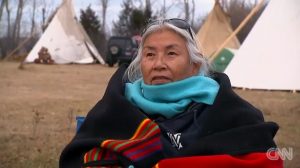 Despite the #NeverTrump hashtag that #NeverWorked and the seemingly never ending efforts of Democrats and West Wing actors to sway the vote, the electoral college made it official on Monday: Donald Trump will be our nation's 45th President.
People had long hoped for a coup of sorts; for the college to band together and in truly 'unpresidented' fashion stage a rebellious uprising to prevent Trump from reaching the magic number of 270. The effort fell short; Trump was confirmed in state capitals all over our country, but there were several "faithless" electors you may not hear much about.
If all went according to plan, the Republican nominee for President would have secured 306 electoral votes after his stunning upset wins in states like Ohio, Wisconsin, and Pennsylvania; former Secretary of State Hillary Clinton was set to take home 232 electoral college nods.
But when the ballots were finally counted, a curious thing happened; Trump finished with 304, while Clinton — whose camp, it would appear, has blamed the defeat on everything from Jim Comey to Russia — finished with only 227. What happened to the rest of the votes?
Well, that's where the electoral college made a bit of history Monday.
In the final tally, a few other former presidential heavyweights took home 1 vote each: Vermont Senator and lefty populist hero Bernie Sanders was awarded one electoral vote, while Ohio Governor John Kasich — who stayed in the race longer than he should have in the opinion of many — also took home one.
Ron Paul (yes, really) also got an electoral college nod, while former Secretary of State Colin Powell took home three.
For the mathematically-inclined among you, that leaves only one vote left unaccounted for. Its recipient?
Faith Spotted Eagle, a Native American water protector and activist whose inspiring fight against the Dakota Access Pipeline earned her one electoral college vote from the state of Washington.
She is the first Native American to ever receive an electoral vote in the centuries-old history of the college system.
The 65-year-old Sioux leader represented the Brave Heart Society, a faction that looks to, "enhance and preserve the Dakota/Nakota/Lakota culture for coming generations." Faith Spotted Eagle's vote was awarded by Robert Satiacum, himself a Native American activist with the Puyallup Tribe and Washington state elector. Last month Satiacum was critical of Clinton in an interview with POLITICO, saying, "How can I say and do and be who I am and then cast a vote for somebody that's the same as Trump? I have to either step down from being this thing I was elected to be or I've got to step down from being myself." He once blasted the Democratic party nominee as being guilty of "crimes against our mother, this Earth."
Satiacum, as well as the other three Washington electors who defected who put their votes behind Powell, may face the $1,000 fine associated with switching the vote.
Sure, there were other electors who also tried to go faithless, but state laws intervened; Bernie Sanders' electoral vote came one faithless elector in Hawaii — David Mulinix — who saw the chips stacked against Sanders by the DNC as an unfair uphill battle he had no chance of ever overcoming. Mulinix told the Los Angeles Times, "The primaries were not fair. The election was not fair. They robbed us, and the millennials know it."
—
J.D. Durkin (@jivedurkey) is an editorial producer and columnist at Mediaite.
Have a tip we should know? tips@mediaite.com