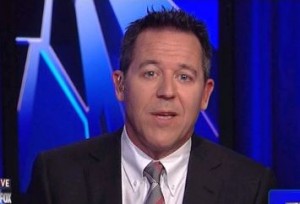 In his continuing bid to become the President of Buzzkillvania, Rick Santorum has planned to "vigorously" work to "prohibit distribution of hardcore (obscene) pornography on the Internet, on cable/satellite TV, on hotel/motel TV, in retail shops and through the mail or by common carrier," a position which the vast majority of Americans will solemnly nod along to while silently thinking to themselves "You damn well better not, crazy." No one had really noticed this plan until The Daily Caller noticed the small reference amongst the candidate's position papers. As the word "porn" makes for amazing headlines no matter what the context, the story quickly began making the rounds before ending up as a good Friday conversation on The Five.
All of the hosts quickly began making the nuanced analysis that, whether you like it or not, pornography is a legitimate and legal industry that creates the livelihood of a vast amount of honest Americans.
Ha! Just kidding!
No, all the hosts (who we all can agree have never, ever, ever, ever, ever, ever, ever, ever looked at porn themselves) were all for Santorum regulating porn, conveniently avoiding the fact that the candidate actually used the word "prohibit." Also, in his monologue setting up the topic, Greg Gutfeld eagerly made the argument that porn is totally different now because it's on the Internet and it's like everywhere and totally dirtier.
God, I hate that argument. It's just as viable as when grown up hippie parents tell their kids that weed is totally worse these days so that the kids can't use those old Woodstock pictures against them.
You know, there have actually been scientific studies on the affects that absorbing hardcore pornography has on the human brain. Do any of the Five hosts cite these? Nope. Gutfeld just mentions that porn ruins people's sex drive and marriages as if it's a readily accepted fact. Gee, I wonder how well a conservationist would do on the show when trying to talk about Global Warming. Oh wait, I forgot. Scientific studies are bullshit unless you agree with them.
It's 2012. There are real legal problems that dovetail with the fringes of the pornography industry (human trafficking, as mentioned, is one). And there are also huge problems with porn's prevalence on the Internet (pirating actually being the big one). But you know what isn't an answer that would be in any way viable in this day and age? Banning it. And sugar coating the policy of a candidate who very well may think that is a logical answer does not help anyone (even the poor children you claim to be so worried about).
Watching the segment, I had a thought; If one of the candidates really wanted to clinch this nomination right here and now, all they have to do is just go the logical extreme and announce their plan to magically transport America back to 1954. A ton of delegates right there, instantly.
Watch the clip from Fox News below:
Have a tip we should know? tips@mediaite.com