It's official. Fox News has let Bob Beckel go. Following the revelations that Beckel had undergone back surgery and then rehabilitation therapy for a pain killer addiction, the network confirmed to Mediaite Thursday that he is no longer part of the Fox team.
[Note: The following post originally appeared on Mediaite in April.]
— —
As of today, it has been nine full weeks since Bob Beckel has appeared on the show he supposedly still co-hosts: Fox News' The Five. After viewers began to speculate wildly about his absence, Fox let it be known that he was preparing for back surgery and Beckel confirmed as much on Twitter.
With no indication regarding if and when Beckel will return to the show, even the conservative viewers who love to hate the "liberal" member of the show's panel continue to flock to social media every day at 5 p.m. to wonder aloud where he has been and when they will get to see him again.
What is it about Beckel that makes him such an intriguing cable news presence? Perhaps this trip down memory lane will help explain why The Five's viewers miss him so much…
Beckel drops f-bombs on air:
And has been known to give the finger to people like Sean Hannity and Jesse Watters: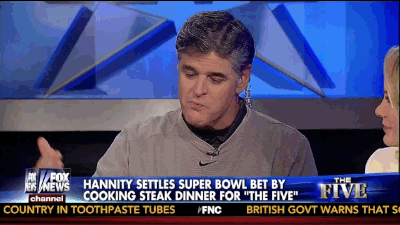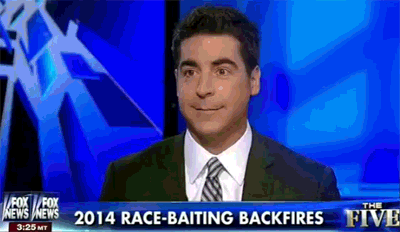 Over the years, Beckel has challenged conservative activists to knife fights, suggested San Francisco nudists were "gang raped" as children, and responded to the anti-cat calling movement by cat-calling a woman on live TV.
He's also willing to stand up to the climate-denying rhetoric of people like Hannity and frequent sparring partner Eric Bolling.
Oh, and he does yoga in Times Square:
He's made some of the most controversial statements in The Five's history, such as the time he used the term "Chinaman" without realizing how its incredibly derogatory nature and admitted to punching a woman during a segment on the Jay Z/Solange elevator incident.
But it is Beckel's relentless attacks on Muslims that have caused the biggest stir, in terms of media moments. It was almost exactly two years ago, in the wake of the Boston Marathon bombings, that Beckel suggested cutting off all student visas for Muslims who want to study in the U.S. and did not back off the idea when he faced a barrage of criticism.
A few months later, he was proposing a moratorium on building new mosques in the States "until we got it worked out who was not a terrorist."
Beckel has a long and complicated history with co-host Kimberly Guilfoyle that culminated in this steamy New Year's Eve kiss this past year: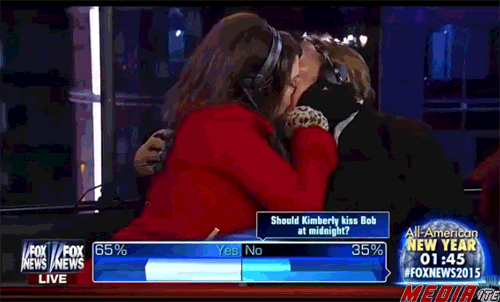 And sometimes, he just decides he's had enough and takes a nap: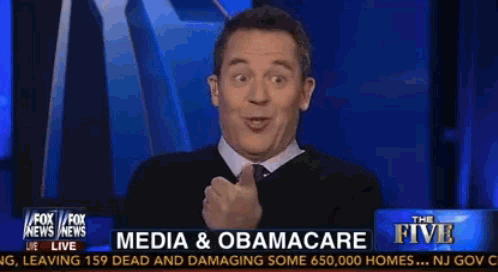 [Photo via screengrab]
— —
>> Follow Matt Wilstein (@TheMattWilstein) on Twitter
Have a tip we should know? tips@mediaite.com