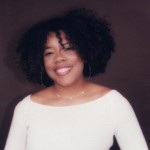 People will listen to a black person sing (Beyonce), watch a black person dunk a ball (LeBron), a black person act (Will Smith) and a black person be president (the O-Man), but when it comes to your average, shouty, loud, political gabfest, TV Land is often as white as pure Colombian Cocaine. Not surprising considering things only recently got all "gendered" up with additions like MSNBC's Rachel Maddow, CNN's Campbell Brown and FOX News' Greta Van Sustern (the original!). Heaven's to Besty, it would be too much to ask for post-racial America to give some minority a shot at screaming at people for an hour.
Not that a network or two hasn't tried. CNN gave Roland Martin a shot during Brown's pregnancy break, but that went unmercifully bad. Ratings continued to be low (and still are low with Brown back), and Martin was politely push back down to second fiddle pundit status. CNN also gave comedian D.L. Hughley a show.
I'm still trying to bleach that one from my mind.
The problem seems to be that the networks (or in this case — network, re: CNN) seem to be stuck either playing it safe or swinging for the fences an never any in-between. Everyone else, even the so-called "Liberal" network MSNBC seem anemic to the notion of minority show hosts. The closest they often come is using former MTV/NPR reporter Alison Stewart as a seat-filler for Keith Olbermann and Rachel Maddow when they go on vacation.
Since no one asked me, I'm just going to tell the networks who the top six minorities are who would make "good TV" and can shout just as loud as the competition. Get out your pens and pencils and get your lawyers to start mulling over their contracts … now.
#1. Don Lemon: I don't know what happened here, but when CNN loosened up their muzzles on their regular anchors, the one who shined the most was Don Lemon. He's proven to be charming, unflappable, personal and endearing and … gasp … still a journalist the whole time. During the entire Michael Jackson death coverage he managed to get out the story while defending why he was reporting so heavily on the death of the pop icon to begin with. He's the best of both worlds. When he adds a little color (no pun intended) to the newscast he usually enhances the story more than he detracts from it and when he's grilling a guest he keeps them from hijacking his program. I want to see more of Don off-the-leash, not less. He's not mawkish or corny, like Rick Sanchez or sanctimonious and distant like Campbell Brown. Lemon has the potential to be the people's newsman while still maintaining his charm and boyish good looks.
#2. Ann Curry: I don't know why Ann Curry isn't bigger than she is. Maybe it's just because I'm madly in love with her intensity as a journalist, yet her ability to still be funny and creative. Maybe I'm just so pro-Ann I can't see what others could possibly be "anti-Ann" about. But she seems a waste in small doses when she can do everything Meredith Vieira does on the Today Show, only better, with more aplomb, a stronger voice and more tenacious newsgathering skills. She will report from hell and back, go to Africa with Angelina Jolie and still smile through whatever ridiculous bit she has to suffer through, from fashion week frivilosities to random weird food samples. But whenever I hear Ann Curry's voice I just want more, not less, no matter what she's doing.
#3. Aisha Tyler: When CNN tried their bit of comedic casting I didn't think the comedy part was wrong, per se, I just thought they got the wrong comedian. Why settle for a hamburger when you could have had steak? Aisha Tyler is a Darmouth-educated, poised, gorgeous and hilarious woman of many talents who is adept at all sorts of social commentary (that was obvious early on in the short-lived Talk Soup). Every day that passes where this woman doesn't have a platform to highlight her diverse gifts is a crime against smart comedy.
#4. Tamron Hall:
Did you notice that there are a lot of women on this list? Largely it's because they deserve better than they're getting. While Tamron Hall gets cool points from online horndogs for being drop-dead gorgeous, she's in my win column for her work as a news pugilist. She's got all the jabs and the hooks to keep an interview interesting. She's tenacious, to the point and aggressive without coming off like a know-it-all douche. Plus she makes anyone and everyone look good. Ask Donny Deustch and David Schuster. Give her and Don Lemon a show and I'll die of a newsgasm.
#5. Lisa Ling:
The woman went to Mexico to hang out with gangbangers and drug cartels. I think she can handle a 10 p.m. time slot.
#6. Soledad O'Brien
I often joke that CNN keeps O'Brien in a closet with Roland Martin and only let them out with some minority news breaks out, which is a shame. While I had some issues with O'Brien and her Black In America series, I still stand by the belief that this is a woman who could helm her own show masterfully. Heck, she could helm a network news broadcast masterfully. Much like Ann Curry, O'Brien is a charming, multi-talented newshound who can go from fluff to serious stuff with little fuss. Alas, CNN has been clueless as to what to do with her.
***Others who deserve a better bite of the apple than they're getting include MSNBC's Carlos Watson, scholar Marc Lamont Hill and BET's Jeff Johnson.
Danielle Belton has been writing the popular "The Black Snob" blog since August 2007. She has contributed to the American Prospect, NPR, the Huffington Post and has been featured on Nightline. This column originally appeared on The Black Snob here. Learn more about Danielle here.
Have a tip we should know? [email protected]