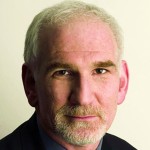 Usually the final-round of a golf tournament provides answers to the sorts of unsettling issues that plague sports fans all year long: Who was the best player that week? How did he hit that shot? Did he really wear that hideous shirt?
But less than 24 hours after Phil Mickelson's emotional win at The Masters, we're left to ponder more questions than ever.
True, some of the posers we were scratching our heads over a week ago have been put to rest. To no one's surprise, the Augusta National Golf Club was able to keep protestors and paparazzi out, large security details in (and incognito). The golf media proved less of an irritation to Tiger Woods than the pollen, and being paired with the recidivist Buddhist the first two rounds wasn't a prescription for failure: Both K.J. Choi and Matt Kuchar made the cut, Choi eventually playing all four rounds with Woods in a coupling that seemed to benefit both men. And Tiger's game was better than some expected, worse than others hoped for—probably much like his relationship with his wife, Elin.
Still, with the first of golf's four major championships in the books, there remains much to wonder about.
Tiger. After the first round ended, I ran into someone who asked, "Do you believe after everything I'm still rooting for him?" Absolutely.
For the first three days we were amazed how good his game was after a five-month layoff; on Sunday, we were amazed how awful it was and yet he still nearly clawed his way back into the hunt. So now we're wondering what's wrong with Tiger's game, if he'll change instructors, and when he'll play again.
But that's golf stuff and no one cares about that, right? What we really want to know is if he's going to patch things up at home or playing as a single in the gargantuan mansion he's building in southern Florida. Are the sponsors going to come back now that Tiger has proven he can still play? Is he going back into rehab? And, oh yeah, what sort of rehab was it?
The Monday before the tournament started, at his "press conference" (in quotes since the one thing he wasn't in 36 minutes was pressed), Tiger talked about turning down his emotional flame on the course. He did lose it a few times over four rounds, less often than from Tiger B.C.—Before Crash—and we did hear a dirty word or two. (Sponsorship suggestion: bar soap.) So he may want to work a bit more on that Zen thing.
The Media. If ever there was a group of people glad to put a car crash in their rearview mirror, it's the golf media. They should be thrilled that Tiger didn't win, since a vindicated champion would have been even more insufferable and hush-mouthed with the press. Golf writers everywhere can now go back to tracking players' scores rather than players' visits to Scores.
And here's hoping someone breaks Dan Jenkins' Twitter fingers before the next major, the U.S. Open, which is at Pebble Beach, not too far from San Francisco where there are more Chinese restaurants than in Augusta. (Heaven help us if he tweets from the British Open, where he'll likely have even more nationalities to insult.)
As to the likes of TMZ, the National Enquirer, and Vanity Fair, can you now please leave golf alone and find some poor stoned starlet to stalk?
Augusta National. Unfortunately all the attention shined on the club in light of Tiger's return gave the club's rich, white men the mistaken impression that we give a damn about what they have to say about anything other than their golf course. How dare club chairman Billy Payne lecture Tiger, or anyone, about ethics and morality with the club's record on racism and women's rights? National attention for one week a year, even with their charitable contributions to the community, does not give them the right to cleanse their collective conscience at the expense of others.
And how did this club, which does nothing more than run a single tournament, earn a seat at golf's ruling table with organizations like the USGA, PGA Tour, and PGA of America? What have they done to foster and improve the game of golf? (Limiting commercial interruptions during the broadcast is good, but it isn't enough.)
There are other questions remaining to be asked as the soft green glow filters through the Georgia pines, topics that will haunt the game for months to come. Will the fans come back? What happens next week when Tiger isn't playing? Will the PGA Tour be able to keep its sponsors and secure another hefty TV contract when the present one is up in a few years? Where is the next generation of golfers coming from?
But who would have thought when Masters week began that the most interesting question of all would be asked by a dead man? The four words that an overdubbed Earl Woods aimed at his son in Nike's infamous ad should remain our mantra as the golf year rolls on: "Did you learn anything?"
Have a tip we should know? [email protected]