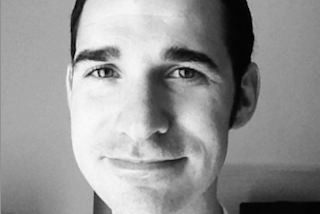 After weeks of panic about the presence of Ebola in Dallas, the deadly virus has made its first appearance in New York City. On Thursday night, officials confirmed that Dr. Craig Spencer tested positive for Ebola and a new level of hysteria set in across the mainstream media, especially cable news.
Before the test results were even back, CNN was hyping the fact that Spencer had traveled from his uptown apartment via subway to a Williamsburg bowling alley the day before he called 911 with symptoms of fever, taking an Uber car home at the end of the night.
By the time Fox News' Megyn Kelly went on air at 9 p.m. ET, she was calling the doctor "irresponsible" for not self-quaranting himself after returning from his work with Ebola patients in Guinea as part of the Doctors Without Borders program, despite taking what he believed were the necessary precautions and not experiencing any Ebola-like symptoms. Donald Trump expectedly took things even further on his Twitter feed, accusing Spencer of "recklessly" flying home after working in West Africa before deciding the whole thing was President Barack Obama's fault.
If this doctor, who so recklessly flew into New York from West Africa,has Ebola,then Obama should apologize to the American people & resign!

— Donald J. Trump (@realDonaldTrump) October 23, 2014
These types of attacks on a doctor who was willing to lay his life on the line to travel halfway across the world and help people in dire need is exactly what we do not need right now. Despite what Rand Paul or George Will might have you believe, the scientific community is certain that Ebola cannot be transmitted through the air nor can it be transmitted if the infected person is not experiencing symptoms. On top of that, it does not stay present on hard surfaces for more than a few hours. These are facts that Spencer no doubt knew and his actions reflect a reasonable level of care.
Unlike those who are criticizing him for returning to his home and living his life, Dr. Spencer was brave enough to actually do something about the Ebola epidemic in the place where it causing an enormous amount of death and suffering. And contrary to what his critics are saying now, Spencer did show concern about his condition upon his return, checking his temperature twice a day since he arrived in New York last week, according to the city heath commissioner. He may have been out bowling on Wednesday night, but as soon as started to experience symptoms, including a 103 degree fever on Thursday morning, he followed the proper protocol: calling 911 and having professionals transport him to the hospital instead of trying to get there on his own.
As CNN's Erin Burnett was awaiting Spencer's test results, along with the rest of cable news last night, she spoke to medical expert Dr. Alexander van Tulleken, who highlighted the reasons why Americans should not rush to judgement in this case. "This is someone who has been doing unbelievably difficult work to keep us safe," van Tulleken said, "and to ask those people, who have other jobs and lives, to come back and quarantine themselves for 21 days is exceptionally hard for an organization to do, which is the only organization mounting a response."
The point Dr. van Tulleken was making is a vital one. In order to stop the spread of Ebola worldwide, Doctors Without Borders needs people like Spencer to travel to West Africa and volunteer their time and expertise to this cause. If, when they return, they know they are going to going to be forcibly quarantined regardless of their exposure level and then demonized by the press if they have the misfortune to contract the disease they are working to prevent, then likely less people will be willing to make the necessary sacrifice.
Dr. Craig Spencer knew the risks he was taking when he decided to join the fight against Ebola. He is one of very few people willing to do what he did. For that, he should have his country's support, not their scorn.
Watch video below, via CNN:
[Photo via screengrab]
— —
>> Follow Matt Wilstein (@TheMattWilstein) on Twitter
Have a tip we should know? tips@mediaite.com