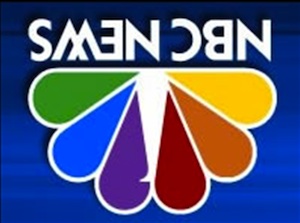 With the announcement last week that long time MSNBC star Norah O'Donnell is jumping ship to CBS, many insiders are now asking what is going on over at the Peacock network? On air talent jumping between networks is nothing new but the sheer number of recent defectors both on air and off from NBC News and CNBC has to make you wonder whether there is something bigger at play here.
In the past six months a number of high-profile personalities and producers, in addition to O'Donnell, have left NBC, including: CNBC/NBC News star Erin Burnett left for CNN, Meredith Vieira apparently retired from her role as cohost at TODAY but is staying within the NBC family), CNBC anchor Trish Regan appears to have quit to take another gig and is currently sitting out a mandatory contractual period, MSNBC Morning Joe Executive Producer Chris Licht left for CBS, NBC's respected Washington Bureau Chief Mark Whitaker bid farewell for a high level CNN gig, (and our own Mediaite founder Dan Abrams left NBC/MSNBC for ABC News.) Throw in whatever happened with Keith Olbermann and at the very least you have a suspicious trend. No question, the days of loyalty to one network are long gone.
But since Comcast leaders have made clear that they are allowing NBC News and CNBC to make their own editorial decisions, why are top NBC producers and talent are fleeing for the greener pastures of other networks? Insiders speculate that it could be the absence of recently departed NBC Universal Chief Jeff Zucker. While Steve Capus has long held the official title of President, NBC News, it was no secret that Zucker, a long time Today Show Executive Producer, made many, if not most, of the big picture decisions for NBC News and MSNBC. Now with Zucker out, Capus has taken on more responsibility but some NBC insiders fear (and his competitors hope) Capus may lack the relationships and/or power to woo and keep and talent the way Zucker did. CNBC Chief Mark Hoffman, on the other hand, has long had more autonomy than Capus, but one has to wonder why he too is suddenly having a tougher time holding on to his network's stars?
An NBC News spokesperson tells Mediaite "NBC News has the deepest bench in all of TV News, we have the greatest number of platforms and opportunities, the greatest on air and off air teams and our unmatched audience size reflects that." A valid point to be sure.
We asked our founder Dan Abrams to weigh in and he seems to side with NBC on this one: "I think in a lot of these cases another network just has more to offer. There's no question that Jeff was terrific with talent, but I am not sure anyone, no matter how persuasive, can combat a better package."
This may be so, but NBC should have a distinct advantage since they have much greater reach. With a cable arm (CNBC and/or MSNBC) as well as the NBC News network they should be better able to keep top talent, on air and off, busy and happy. It seems the recent exodus strays from what might or should be considered the norm.
Furthermore, these moves are different than, say, the resignation of someone like longtime NBC Sports Chief Dick Ebersol which has more to do with the normal shift in power after Comcast took control of the executive suites.
With Current TV preparing to challenge MSNBC, CBS trying to compete in the evenings and on Sunday morning and major changes afoot at the network morning shows, no matter why it's happening, it has got to be an issue that both NBC and its competitors are watching closely.

Note – this post was updated with a comment from an NBC News spokesperson.
Have a tip we should know? [email protected]