The Oldest Audience In Cable News: New York Times Reports On Fox's Aging Viewers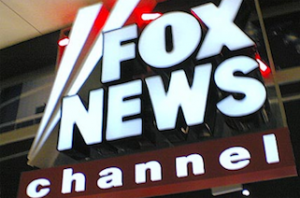 The New York Times' Bill Carter reported Monday on Fox News' increasingly older audience, which as of late has topped a median age of 65. While this has led to ratings losses in the coveted 25-54 demo, so far it has not diminished the network's massive profits, a phenomenon Carter attributes to the "commitment and loyalty of its audience."
Putting advertising revenue aside, Fox News has managed to maintain its dominance when it comes to cable subscriber fees. According to SNL Kagan Research, Fox receives an average of 94 cents a month per subscriber, compared to 57 cents for CNN. This will lead to an estimated $1.1 billion in revenue in 2013 alone.
As Carter reports, Nielsen "stops giving an exact figure for median age once it passes 65," but for six out of the last eight years we do know that the network's median age has been 65+. At the same time, their ratings in the 25-54 have been steadily falling. Over the past five years, Fox's average in the demo has fallen from 557K to 379K viewers. At the same time, overall viewers in prime time have increased three years in a row from 1.89 million to 2.02 million.
Carter quotes Fox's primary cable news competitors median ages this year as 60.6 for MSNBC and 59.8 for CNN; not a significant difference, but one that matters to advertisers. He points to Fox's embrace of younger anchors like Megyn Kelly, who's moving to prime time, and Elisabeth Hasselbeck, who is leaving The View to join Fox & Friends, as evidence that Fox is courting younger viewers.
The Times article questions whether a recent prime time demo victory for CNN following the George Zimmerman verdict indicate a "trend" a yet another "burst of ratings glory" that will fade with the news cycle. Given that Fox was back on top the very next night, it will likely be some time before Fox falls completely out of first place in the 25-54 demo. But as their audience continues to age, Fox will need to replace them with younger viewers to maintain their lead.
—
>> Follow Matt Wilstein (@TheMattWilstein) on Twitter
Have a tip we should know? tips@mediaite.com