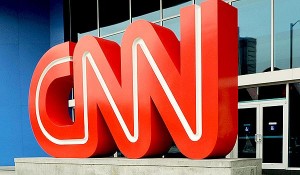 Friday's news that Jim Walton will step down as president of CNN Worldwide means that there is now a job to fill — likely the most sought-after executive position in TV news. The question is then: Who is actively being considered to fill that position?
Mediaite has learned that there are at least three serious contenders being discussed internally:

HBO co-president Richard Plepler, Today Show Executive Producer Jim Bell, and CNN News Networks & Turner Digital Ad Sales president Greg D'Alba.
1) HBO exec Plepler has reigned over enormous success at HBO and is extremely well liked and respected by Time Warner Chairman Jeff Bewkes. If he were to take Walton's position, he'd likely stay on with HBO and oversee both Time Warner assets. The question then being: would Plepler even want the CNN gig when he is already enjoying such success with the premium cable network HBO?
2) Today EP Bell has long been the subject of "flirting with other networks" rumors. Comcast clearly knows that and have high hopes for Bell since they seemingly bend over backwards to accommodate the former NBC sports star. In fact, Mediaite has previously reported that Bell is already effectively in charge of the news division, over current president Steve Capus. Heading up CNN Worldwide could very well be the gig that finally wrestles Bell away from 30 Rock.
3) CNN's current president of ad sales D'Alba may seem like a dark horse candidate, but he is the often unheralded star behind CNN's financial success. While the media have harped on the network's ratings failures — which are a huge problem — the company is indeed profitable. Many credit D'Alba, who has worked on the business side for nearly 25 years, for that financial health. These days, hiring a finance guy to run a news operation is hardly out of the question.
Outside of those candidates, former NBC Chief Jeff Zucker's name is regularly floated. Rightfully so — while he's an incredibly controversial figure, he had enormous success leading the news division and cable networks and certainly has all the right experience. But the reality is that he is REALLY controversial and is likely bound to his ownership/executive producing of Katie Couric's highly-anticipated talk show launching in September. Even if he were a candidate, it seems he wouldn't be viable for at least a year.
So in the end, it's still tough to call. But despite the negativity out there, there are certainly some good choices.
>> Follow Andrew Kirell (@AndrewKirell) on Twitter
This is an opinion piece. The views expressed in this article are those of just the author.