The Today Show Finally Goes Female, With Sweeping Changes In Executive Ranks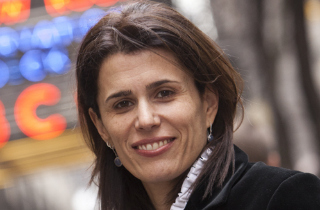 We were frantically making calls about this yesterday but alas, The New York Times's Brian Stelter reported the scoop last night that NBC will shake up its Today Show production staff, replacing Jim Bell as executive producer with NBC News senior vice president Alexandra Wallace.
The shake-up comes as Today has lost its long-standing grip on morning show dominance. After being the number one morning program for 16 consecutive years, Today lost to ABC's Good Morning America for several weeks this spring, and since the controversial ouster of co-host Ann Curry in June — something Bell pushed for — the NBC show has consistently lost to GMA and, maybe just as important, the show's reputation has been on the decline.
As Stelter reports, the changes at Today are being overseen by Patricia Fili-Krushel, chairwoman of the newly-created NBCUniversal News Group. Stephen Burke, CEO of NBCUniversal, recently promoted her to that position in July and since then she has reportedly been working on a plan for reinventing Today.
Wallace will be the first woman to run Today in its 60-year history. Stelter's sources claimed that she and a producer yet-to-be-selected will succeed Bell, who has been the show's EP since 2005.
According to two NBC sources, who spoke to Mediaite on condition of anonymity, that day-to-day producer is expected to be Izzy Povich, the current executive producer of The Last Word with Lawrence O'Donnell. Although a separate source warns us not to rule out Today show veteran Don Nash, who has long been the show's well-regarded number two.
The NBC insiders also tell us that as day-to-day executive producers Povich (assuming she is the choice) would run the 7 a.m. to 9 a.m. hours of programming, whileTammy Filler — the current senior producer of the 10 p.m. hour — would run the show from 9 a.m. to 11 a.m.
In her new role, Wallace will oversee both women.
Fili-Krushel's decision to change over the leadership of Today likely to three women seems like an overdue change for any morning show since women make up about 65 percent of the show's audience.
— —
>> Follow Andrew Kirell (@AndrewKirell) on Twitter
Have a tip we should know? tips@mediaite.com