The View's Wallace Defends Obama from Rosie: He's 'Deadly Serious' About ISIS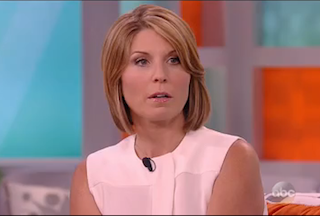 The View's sole conservative co-host found herself in the unusual position of defending President Barack Obama against criticism from progressive host Rosie O'Donnell Thursday morning. During a discussion about the war against ISIS, Nicolle Wallace said she believes that Obama is "deadly serious" about defeating the terrorist network and that Republicans have no legitimate reasons to criticize him on his strategy.
"I worked with a president with these kind of numbers and it's really, really difficult to govern." Wallace said of Obama's low job approval numbers, referencing her time in the George W. Bush administration. "Anyone that wants to feel safe in this country should care about his stated of goal of defeating these terrorists."
"Do you think that's because the country is very weary of a 10-year war with kind of limited results?" O'Donnell asked, trying to find the reason behind Obama's falling poll numbers. "And can you actually declare war on a philosophy?" She later said we as a country need to "own" that we will be "harming people in Syria" with our actions there.
Whoopi Goldberg agreed with Obama's decision to increase military action against ISIS, "because if we don't take this stand, we're going to be afraid all the time. I don't want to send any more of our sons and daughters back into war, but dammit, I'm getting tired of these people trying to scare us."
"Everyone should trust this president is a very reluctant warrior," Wallace said. "And I think the only fair critique Republicans have is that in the past he's not always done what he said he's going to do. I think he is this time. I think he is deadly serious."
"I think the beheadings of innocent journalist has really solidified his resolve to go after these guys," she continued. "And think he'll be more targeted than perhaps someone who was a less reluctant warrior." Wallace didn't have to mention her former boss by name.
Watch video below, via ABC:
[Photo via screengrab]
— —
>> Follow Matt Wilstein (@TheMattWilstein) on Twitter
Have a tip we should know? tips@mediaite.com