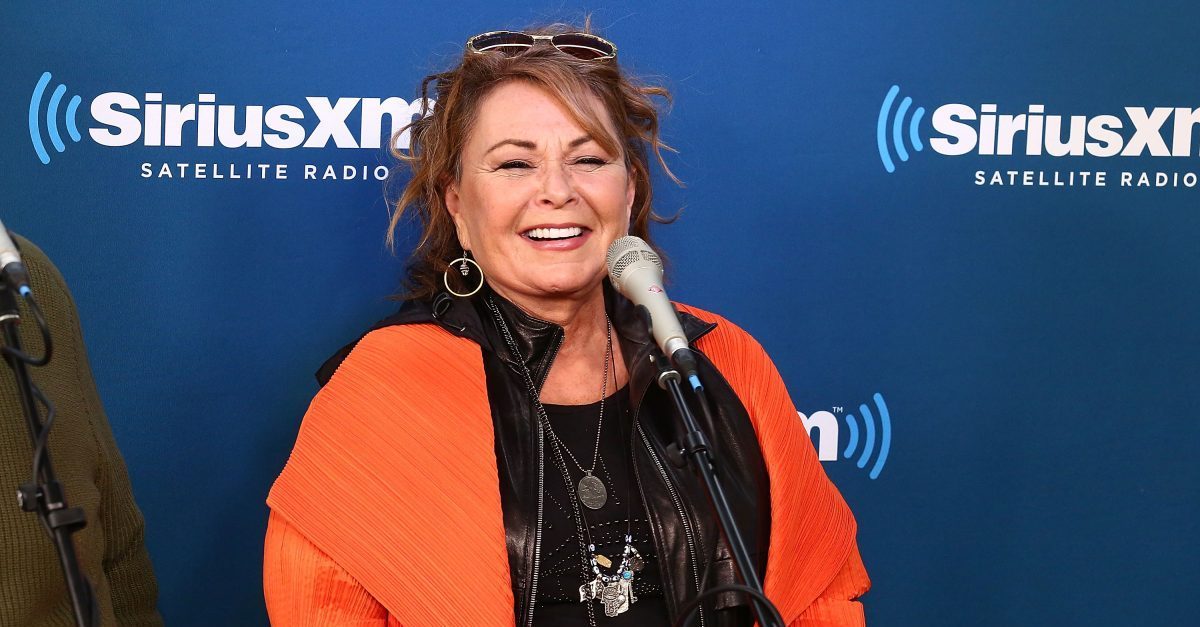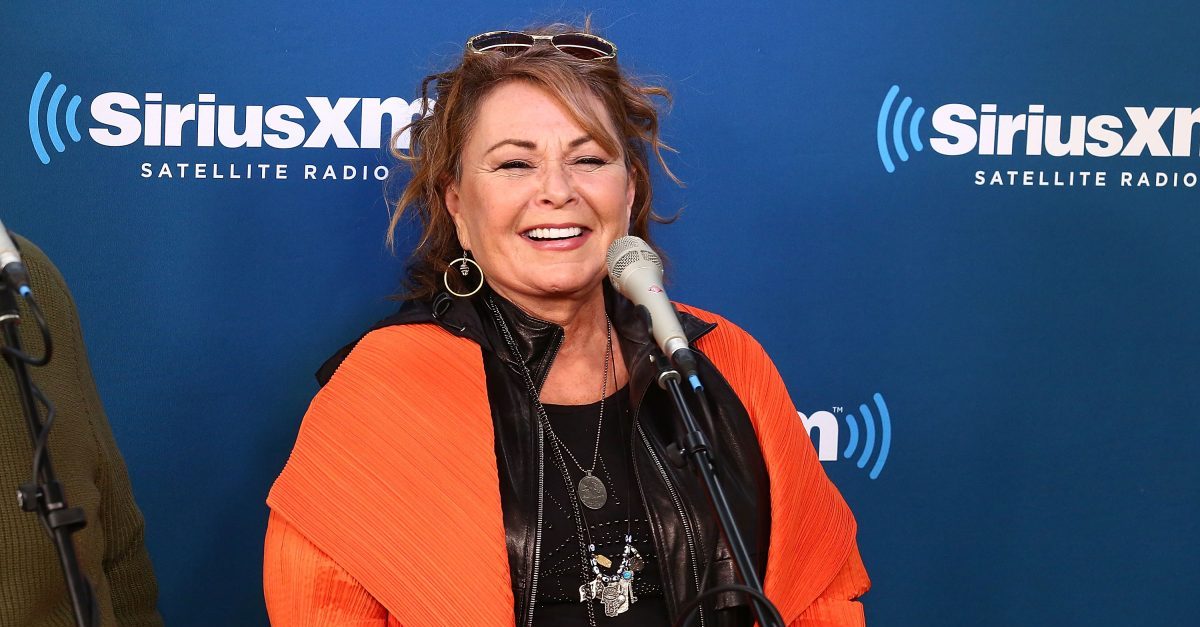 ABC is reportedly considering rebooting Roseanne without their namesake and now radioactive star Roseanne Barr. Yet, the one thing that may get in the way is Barr herself.
On Friday, TMZ reported that producers planned to pitch a Roseanne 2.0 likely with Sara Gilbert, who plays Darlene, at the center to ABC executives on Monday.
Yet the trouble may stem from the fact Barr is not only the star of the show, she is also a co-creator and maintains a stake in the show.
That means that while Carsey-Warner owns and produces Roseanne, if a sans Roseanne reboot goes forward, Barr could potentially financially benefit from her stake in the pot, something the Hollywood Reporter reported is a definite no-go for ABC execs looking to distance themselves from Barr.
ABC and producers are also likely wanting to avoid what happened with Two and a Half Men which continued on without star Charlie Sheen.
Sheen sued Chuck Lorre and Warner Bros. Television and ultimately was awarded millions in a settlement after his ouster, another way Barr could, without careful legal planning, ultimately financially benefit.
There is also a question if Barr would stand in the way of getting the legal work settled for the show to move forward without her own financial benefit, especially since she lashed out at Gilbert — who would reportedly be taking her own star turn in the reboot — on Twitter after Barr's racists comments made news.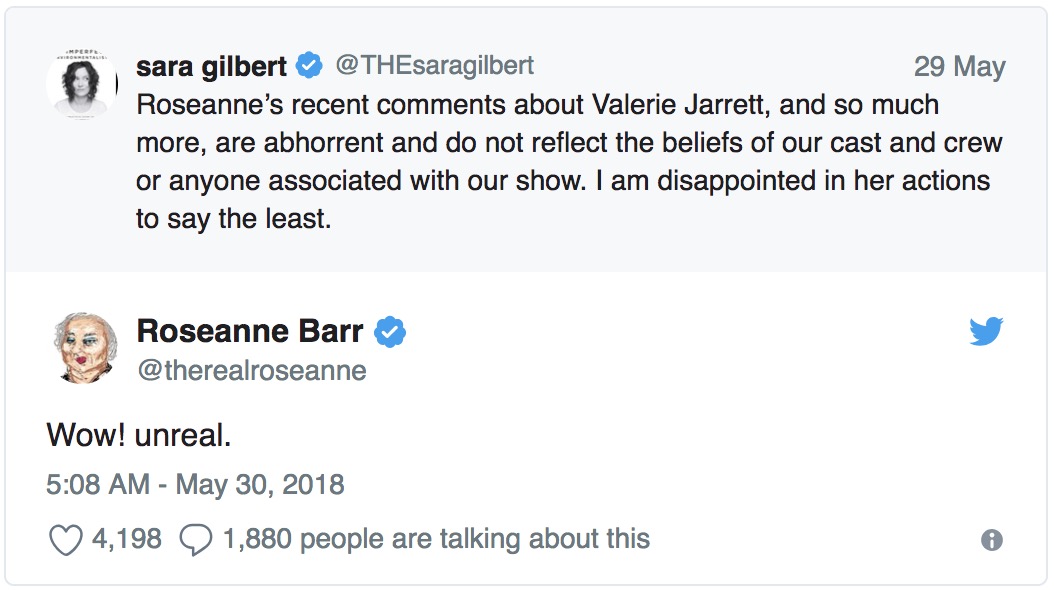 Yet, while it is unclear if the reboot will move forward, the one thing that seems certain is that Gilbert and other top Roseanne stars will still get paid.
According to the Hollywood Reporter, Sara Gilbert, Laurie Metcalf and John Goodman will still be paid for most of the scrapped second season at the tune of $300,000 an episode.
The writers and crew, however, are not likely to fare as well.
[image via Getty images]
Have a tip we should know? [email protected]