They're Baaaaack: Can TLC Rehabilitate Lucrative Duggar Brand With New Series Minus Josh?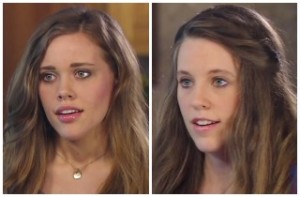 The Duggars are back!
OK, most of them, anyway…
TLC — which had a gold mine in the form of the reality TV show 19 Kids and Counting before it got abruptly cancelled thanks to the horrifying and hypocritical indiscretions of one of its main characters that came to light — is now attempting to recreate the Duggar gravy train. There will be no Josh Duggar this time around, of course, who is currently housed in something called a faith-based sex rehab center.
But before getting into what this upcoming family comeback is about, let's review for the three of you not familiar with Josh Duggar's twisted tale: He was once executive director of the Family Research Council's lobbying arm and always preached good Christian values as the cornerstone of a fulfilling life. That was until he was exposed as a teenage child molester of five girls, including sisters Jill and Jessa. Josh would later admit he was a porn addict and an active Ashley Madison member. Slogan: Life is short. Have an affair. And Josh says he had many.
So despite being TLC's top-rated show, the network — under overwhelming pressure — cancelled the program in July of last year, thereby costing Discovery (which owns TLC) $19 million during the financial quarter of said cancellation alone. And that number doesn't include many more millions in future revenue the show would have likely brought in.
But time apparently heals all wounds, especially when there's major ad revenue to be had. Faced with a dicey PR situation in bringing the franchise back, TLC made the only move it could to restore (albeit, partially) the franchise without taking a huge hit in the court of public opinion: It has decided to give the aforementioned Jill and Jessa their own series. And the plots are about as wholesome and potentially inspiring as it gets in reality TV, with the focus including the life of Jill Duggar and husband Derick raising their son (Israel, 10 months) while working with missionaries in Central America. According to a TLC announcement, cameras will also follow Jessa (Duggar) Seewald and her husband Ben as they address the challenges of being new parents to 3-month-old baby boy. To expand the potential for multiple story lines, other Duggars all with names annoyingly starting with "J" will be part of the program as well: Joy Anna, John David, Josiah, Jana, Jinger, and Joseph Duggar, all straight out of Arkansas.
In the end, this appears to be 19 and Counting… just without one creepy, contradictory brother. But is the Duggar brand damaged beyond repair at this point? It was only one of 19 who ruined the family name, sure, but will audiences put Josh's sordid actions out of their minds and simply accept the rest of his relatives for who they are? Or will viewers be (for lack of a better word) offended that this family can't seem to get enough the spotlight even after all the humiliation it suffered recently?
Yup, the Duggars may be the family version of Humpty Dumpty. TLC took a big fall… now it tries to put it all back together in a series that could well be called 19 minus 1. Those who watched and became attached to the original version will likely check in again… whether they stay and make the show the mega-success it once was is a whole other question.
The new Duggar TLC series begins March 15th.
— —
Follow Joe Concha on Twitter @JoeConchaTV
This is an opinion piece. The views expressed in this article are those of just the author.