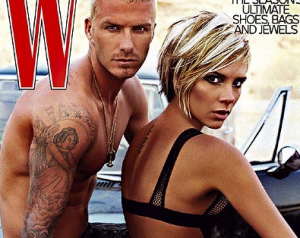 Have you ever seen how otherwise talented chefs can cook up real crap under the pressures of a TV reality competition like Top Chef? Or the hideous designs that make it to the runway on Project Runway? At least those inedible meals and trainwreck dresses don't stick around on somebody's arm forever.
Until now. Oxygen Media has greenlit Best Ink, which The Hollywood Reporter describes as "a reality show that pits 12 tattoo artists against each other for 'a cash prize and bragging rights.'"
So–to use a Top Chef example–this show will set a stopwatch and create some kind of body art version of a "quickfire challenge" where the contestants will have to quickly develop a tattoo concept, sketch it out, and then ink up somebody's skin before a Padma Lakshmi type walks in and says "hands up, tattoo guns down?"
What, as they say, could possibly go wrong? Now–as a converted reality show fan currently cramming Top Chef All Stars, Survivor, and Hell's Kitchen on the DVR at home–I must admit the idea of seeing a judge rip a contestant's tattoo as the person who just got the losing tattoo inked into their body watches...well that might be amazing TV.
One guy who surely won't be watching is Mediaite's Jon Bershad, who's picked porn over reality TV, as if somehow you couldn't enjoy both?
Oh wow… just realized the perfect host for Best Ink: the inked-up and still-looking-for-that-TV-star-vehicle Victoria Beckham. You're welcome. (Though she has reportedly told heavily inked hubby David Beckham he needs to stop getting tattoos.)
Have a tip we should know? tips@mediaite.com