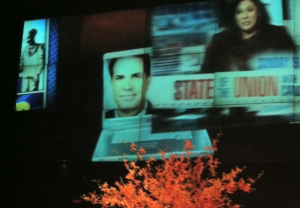 As we saw last week with MSNBC, cable news execs can move very fast when it comes to talent changes. In an instant, a guy like Keith Olbermann's saying goodbye, and the lineup is being changed and distributed. Problem is, it takes a lot longer to get the star's image off all the various places where a network plasters it.
That's why Friday night, in the hour after Olbermann signed off, MSNBC was still running the dramatic "Lean Forward" promo featuring Olbermann writing one of his Special Comment segments. And just today, it was noted that the network's graphics were still advising viewers as last as Monday to watch Countdown at 8 p.m.

But over the course of a few weeks, the promos get pulled, the lineups fixed, and the website scrubbed. And still, they don't get everything. Last night, sitting in the lobby at CNN's New York headquarters in the lavish Time Warner Center, I became transfixed by the monster video wall that promotes CNN, TNT, and every imaginable part of the Turner-Time Warner media empire.
Watching the multitude of programming float by, I jumped at the sight of an old friend: Rick Sanchez.
What? Did I just see Rick Sanchez in the lobby of CNN? And so the wait began, for all of the shows to float by in what turns out to be a fairly lengthy collection of programming. And then, camera ready, there comes Rick, smiling on a laptop right next to Candy Crowley. The image promotes Rick's List, advising visitors to CNN they can catch the show at 3 p.m. weekdays on CNN.
Don't believe me? Here's my lousy camera-phone evidence: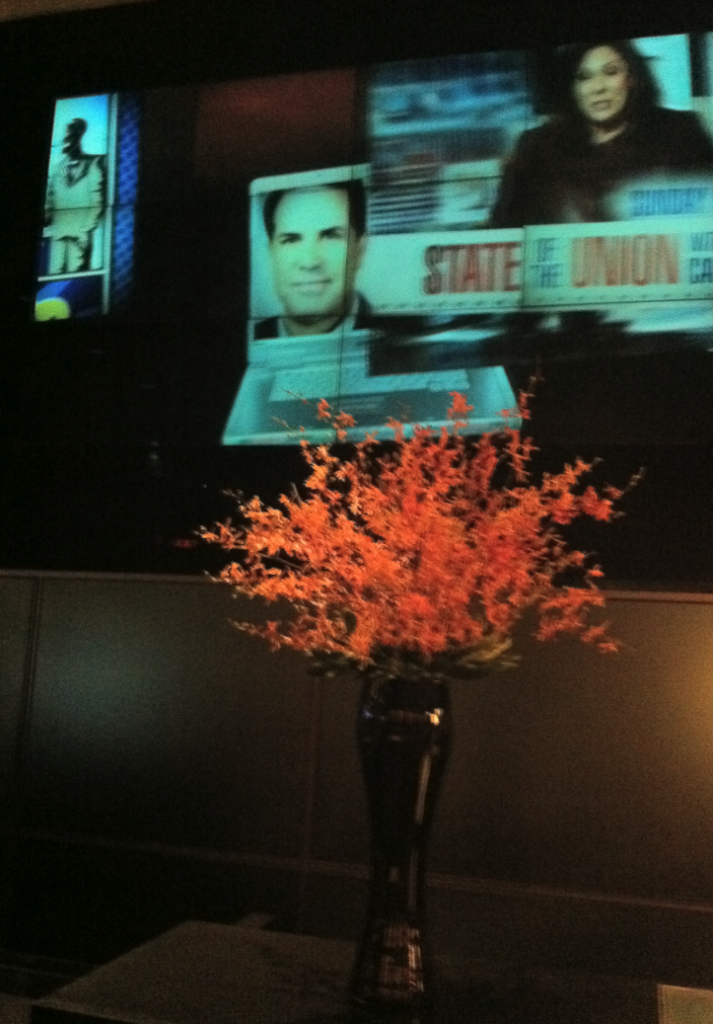 Same old Rick, always smiling. Any chance CNN might just leave it up?
Have a tip we should know? tips@mediaite.com