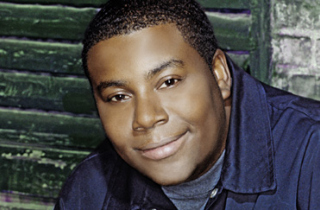 In response to SNL star Kenan Thompson blaming the lack of female black cast-members on there not being enough of them who are "ready" for the gig, three black comediennes took to Roland Martin's radio show to challenge Thompson's assertion.
"They do have sisters on [SNL]," Kym Whitley joked. "They're just brothers playing sisters." Whitley, well-known for her roles in sitcoms like My Brother and Me, added: "I'm hoping Kenan didn't really mean it, because you had sisters like Debra Wilson, who played all kind of characters on MADtv."
Sommore noted that she doesn't take Thompson's comments personally because "he didn't mention my name" and because, as a stand-up comic, she doesn't do sketch comedy anyhow. However, she added, "If we were all given the opportunity to do it, we could easily do it."
She also took a shot at Thompson, saying she doesn't see him "busting down no stages" and performing any stand-up comedy. "Just like he doesn't feel like I can do what he does, I know for a fact that he can't do what I do," she jabbed.
"Boom!" host Martin inserted.
Real Talk co-host Loni Love was the least diplomatic in her approach. "SNL ain't been relevant since Jim Belushi," she remarked. "It's on every week, it's not funny, they need to find some black women to put on there to make it funny."
Ultimately, Whitley issued a challenge to Thompson: "I challenge to Kenan to go out and have a national talent search. Don't just look at New York and LA." But Love disagreed, noting that Thompson's comments brought publicity to black comediennes commenting on his remarks, helping them out in better ways.
Listen below, via NewsOne:
[
image via NBC
]
— —
>> Follow Andrew Kirell (@AndrewKirell) on Twitter
Have a tip we should know? tips@mediaite.com