Truly Amazing Story: Woman Who Was Kidnapped As A Baby Solves The Crime Herself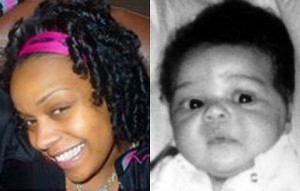 Throughout her life, Nejdra Nance had the strange feeling that she didn't belong in her family. She didn't look much like them and there was something off about her social security ID. One day, she started looking into these suspicions and soon discovered the shocking truth: she had actually been abducted from a Harlem hospital when she was only 19 days old and her real name was Carlina White! After solving her own kidnapping, White has finally reconnected with her real family for the first time in 23 years.
White vanished from the hospital shortly after her mother had brought the infant in because of a fever. Some witnesses thought they saw a woman dressed like a nurse take her but there wasn't enough to go on and the investigation eventually ended. If it hadn't been for White's own sleuthing, she never would have discovered her true identity.
From BBC News:
"After starting her own investigations, Carlina finally contacted the National Center for Missing and Exploited Children and discovered a photo of a baby on its website she believed to be her.

The centre helped Ms White, who called her biological mother on 4 January.

The New York Police Department took over the investigation, arranging for DNA tests that on Tuesday proved Ms White was the daughter of Joy White and Carl Tyson, who are now separated."
White finally met her family last friday. Her half-sister said she looks like her mother. Everyone said it was like she never left.
The police are now investigating the woman who raised White.
(photo via The Sydney Morning Herald)
Check out the MSNBC report on the incredible story below:
Have a tip we should know? tips@mediaite.com