Trump Again Refuses to Say Whether He'll Accept Results: We'll 'See How Things Play Out'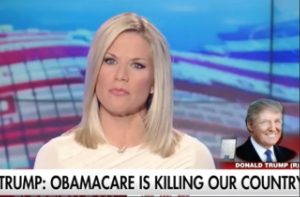 Fox's Martha MacCallum held an Election Day interview with Donald Trump this afternoon, where she put him through a grill session on whether he'll accept the results tonight, no matter the outcome.
MacCallum started by asking Trump about his last minute decision to sue the state of Nevada for a decision in Clark County to keep polls open for two extra hours during their early voting period. After Trump mused about how the system is "rigged" again and how it must be kept honest, MacCallum asked him about the looming contingency that hovers over the election:
"You said in your debate with Chris Wallace that you would leave us in suspense. Is that what you will do? Will you accept that decision tonight?"
Trump answered, "We're going to see how things play out today." MacCallum wouldn't let go of this, and she asked Trump whether he will respect the traditional transfer of power, and allow the country to begin healing win or lose.
After Trump deflected again to the "broken" system and Hillary Clinton's issues with her emails and the FBI, MacCallum tried a different approach and asked him how he'd bridge America's rifts in either scenario. As Trump dodged again by speaking about how job creation and economic boosts will heal national tensions, MacCallum eventually flat out asked, "Are you saying you do not believe this will not be over tonight?"
"No, I'm not saying that. I'm saying I have to look at what is happening," Trump responded.
MacCallum also asked Trump what he would have to say to his supporters with regard to his thoughts that his campaign would be a "tremendous waste of time, energy, and money," if he fails.
Watch above, via Fox.
[Image via screengrab]
— —
>> Follow Ken Meyer (@KenMeyer91) on Twitter
Have a tip we should know? tips@mediaite.com