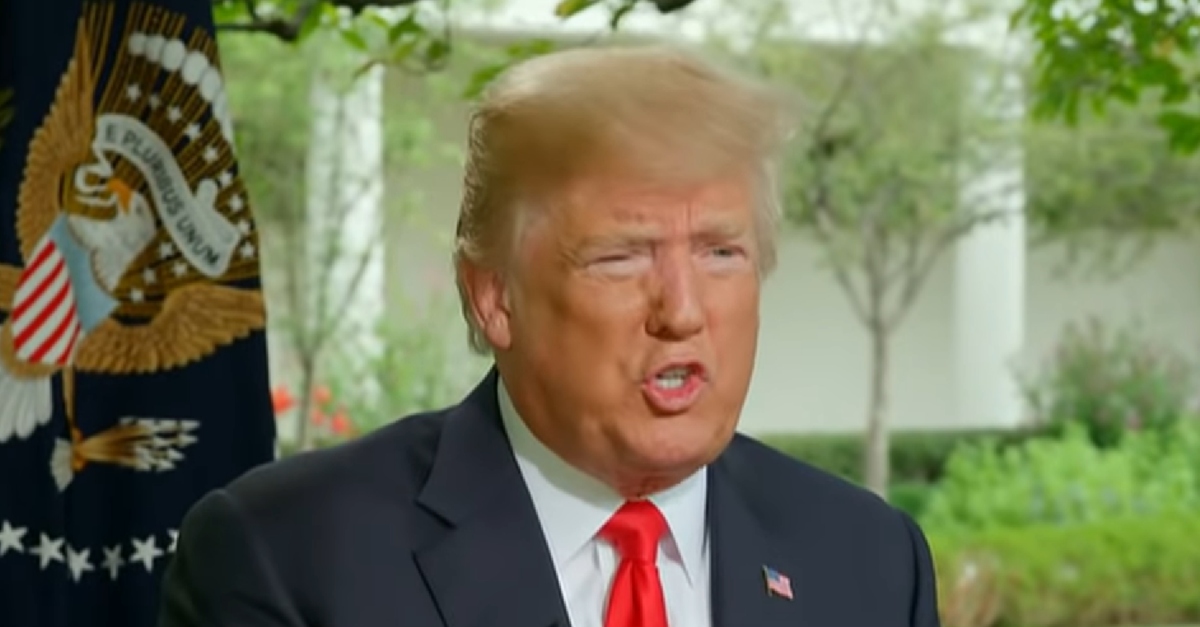 On New Year's Eve, starting around 10 pm ET, Fox News Channel is presenting their own live special from Times Square, hosted by Fox's Pete Hegseth and FBN's Kennedy, which will feature a year-end interview with President Donald Trump.
Hegseth will be conducting the interview. Though a relative newcomer in news, his relentlessly pro-Trump coverage on Trump's favorite show, Fox and Friends, has quickly made him a favorite of both the Fox audience and the President himself.
FNC's promo of the interview promises the President will "discuss the government shutdown, his New Year's resolutions and what he hopes to accomplish in 2019."
The year is winding down with the government shutdown ongoing and the President repeating his demand for a wall.
It's incredible how Democrats can all use their ridiculous sound bite and say that a Wall doesn't work. It does, and properly built, almost 100%! They say it's old technology – but so is the wheel. They now say it is immoral- but it is far more immoral for people to be dying!

— Donald J. Trump (@realDonaldTrump) December 31, 2018
Fox's programming will kick off first with a 2-hour special featuring FNC's Griff Jenkins and Carley Shimkus who will hand off to Hegseth and Kennedy at 10.
The Times Square special will also feature Fox Nation's Tyrus and Britt McHenry, correspondent Bryan Llenas, and Fox News personalities Jedediah Bila, Tomi Lahren, Lawrence Jones, and Phil Keating.
Fox anchor Jon Scott will participate in the ceremonial ball drop in Times Square Monday night. He will be participating along with a group of fellow journalists in honor of the First Amendment and our free press.
Hegseth tweeted a promo of the interview and the coverage here.
Join @KennedyNation & I tonight from 10pm-1am for the @FoxNews ALL-AMERICAN #NewYears! It's gonna be a blast…

(Including an EXCLUSIVE interview w/ President @realDonaldTrump) pic.twitter.com/iap0fU6LHc

— Pete Hegseth (@PeteHegseth) December 31, 2018
[Featured image via screengrab]
—
Follow Caleb Howe (@CalebHowe) on Twitter
Have a tip we should know? tips@mediaite.com